Connecticut legislature approves $15 minimum wage
5/21/2019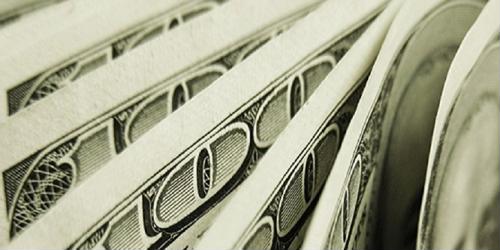 The push for a federal minimum wage of $15 per hour continues unabated, and so too do the efforts to rise to that point at the state level. The latter efforts tend to be more successful, as Connecticut - like bordering New York and Massachusetts - recently passed a bill to start the process of boosting hourly wages for its lowest-paid workers.
The Nutmeg State's Senate recently passed a bill to bring the minimum wage to $15 per hour by 2023, up from the current Connecticut minimum of $10.10, according to Vox. There is expected to be no difficulty in getting Gov. Ned Lamont to sign off on the bill, so many workers in the state can expect to get a raise starting in October, when it will rise to $11. By the time the state's minimum hits that fabled $15 mark, some 330,000 residents will have gotten at least some increase to their pay as a result.
Connecticut is the fourth state this year and eighth region overall to institute a $15 minimum wage, joining Illinois, New Jersey and Maryland among the most recent adopters, the report said. Neighboring Massachusetts and New York are also on that path already, as is California. The District of Columbia already passed a $15 minimum wage.
Digging into the specifics
After that initial increase to $11 per hour later this year, the state's minimum wage will rise by $1 a year on a staggered basis, according to the Hartford Courant. It will rise again on Sept. 1, 2020, then to $13 on Aug. 1, 2021. On July 1, 2022, it will increase to $14 per hour, before finally hitting its goal on Oct. 15, 2023.
However, the bill makes no change to the state's tipped minimum wage - which will remain at $6.38 per hour for servers and $8.23 for bartenders, plus enough tips to get them to whatever the prevailing minimum wage happens to be at the time - and also continues allowing companies to pay 17- and 18-year-olds 85% of the minimum for their first 90 days on the job, the report said.
Nonetheless, hundreds of thousands of minimum-wage workers (comprising about 1 in every 5 employees in the state) will likely see a substantial raise when the rollout is complete, the report said. Working 40 hours per week at $10.10 an hour works out to an annual salary of about $21,000; working the same schedule at $15 amounts to roughly $31,000.
More coming soon?
In addition to the minimum-wage increase, state lawmakers are also working on a bill - which could be signed into law before May is over - that would also institute paid family and medical leave for all workers, according to the CT Mirror.
"All these combined are going to make a huge difference in people's lives," Sen. Julie Kushner, a Democrat representing Danbury, and co-chair of the Labor and Public Employees Committee, told the publication.
When minimum wages rise, companies must ensure they are doing all they can to stay in front of the trend. Higher wages and better benefits are essential to attracting and retaining talent in a competitive job market.