Idaho takes step toward higher minimum wage
6/18/2019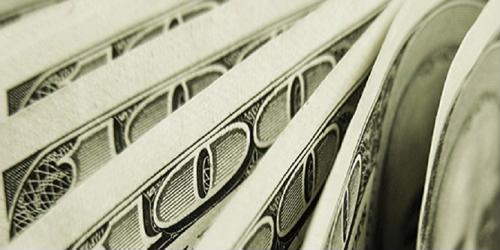 With so many states now successfully acting to raise their minimum wages in one way or another, it should come as little surprise when another state tries to follow suit. The latest such effort is now getting underway in Idaho, where competition from neighboring states and a rising cost of living have come together to further reduce the value of the minimum wage.
Currently, Idaho has no minimum wage of its own, instead falling in line with the federal level of just $7.25 per hour, lower than four of the six states it borders, according to the Idaho Press. To that end, residents are now getting behind a ballot initiative that would, if successful, put a minimum wage hike up for a vote by the general public.
If passed, the state's minimum wage would be established at $8.75 per hour immediately, then rise slowly to $12 per hour - in line with neighboring Washington - four years down the line, after which point the minimum would change with the cost of living, the report said. The ballot measure would also do away with the state's current "training wage," which allows businesses to pay people under the age of 20 just $4.25 per hour for their first 90 days.
Understanding the cost of living
While Idaho isn't among the nation's most expensive states to live in, economic experts and low-wage workers alike say the current level of just $7.25 isn't enough to get by, according to the Idaho State Journal. Some even believe the $12 end goal of the initiative isn't enough, though it would certainly help. Companies could also do more to make up the difference by simply providing wages above and beyond those levels.
"In order to be single and live on your own, you have to make a minimum of $15 to $17 an hour just to skate by by the skin of your teeth and get a decent one-bedroom or two-bedroom apartment," Daniel Schafer, an Army veteran who will soon begin college, told the newspaper. "That is a statistical fact. Finding a job that will pay you $15 to $17 an hour is almost impossible in this state, unless you've got a bachelor's or master's degree."
Why it's important
It's not just incumbent upon states to make sure workers can afford to live there, but they also need higher minimum wages in order to keep their businesses and economic base going strong, according to the Idaho Falls Post Register. Many business leaders in Idaho say the state doesn't have much difficulty attracting talent, but struggles to retain it for more than a few years, and that's true not only when it comes to business hiring, but also public-sector employment like teachers. Just because the state has a low unemployment rate doesn't mean everyone is making enough to earn a stable living.
With the possibility of so much turnover due to low wages, it's therefore vital for businesses of all sizes to make sure they are offering workers - both current and prospective - the best possible combination of high salaries and strong benefits.