Georgia elections could be swayed on minimum-wage issue
9/10/2019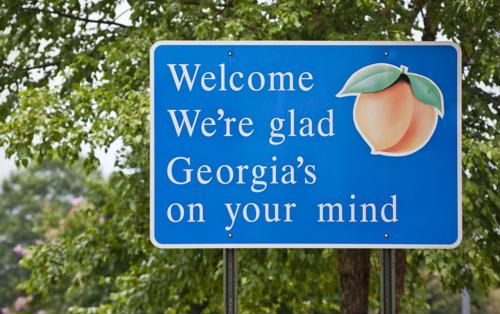 With more states across the U.S. adopting a $15 minimum wage, it should come as little surprise that many lawmakers are starting to see the issue as a potential turning point in the federal elections coming up in about 14 months. That certainly seems to be the case in Georgia, where their lawmakers in the U.S. Congress voted along party lines for the federal Raise the Wage Act last month. Many now see the minimum wage as being a big determiner in the 2020 elections.
This may be particularly true because Georgia is one of just two states that actually upholds a minimum wage below the federal level of just $5.15 per hour, according to the Atlanta Journal-Constitution. This only applies to businesses that do not involve themselves in interstate commerce, but nonetheless, all other minimum-wage employees continue to earn the federal minimum of only $7.25. If the minimum wage were to rise to $15 per hour, it's estimated that hundreds of thousands of residents in the Peach State would get a raise.
Optimism for such a change at the state level is a bit dim right now, however, because a measure to increase the state's minimum was introduced last year and gained almost no traction, the report said. However, an August 2016 poll found 55% of voters in the state support a $15 minimum wage, and that number has likely risen along with national sentiment in the time since.
On the ground
Neither Georgia's minimum wage of $5.15 per hour nor the more common $7.25 are largely seen as adequate to make ends meet, even in a state where the cost of living tends to be lower than many other parts of the country, according to the Athens Flagpole. In and around Athens specifically, it's estimated that a wage large enough to meet the cost of living with just one full-time job is north of $11 per hour. Even $15 may not be enough to do much more than barely get by.
Indeed, the region has a poverty rate of 48% and a median income of just $33,000, the report said. Part of the problem in this regard is the area's largest employer - the University of Georgia's main campus - pays relatively low minimum wages. Even after a 3% increase last year, the school had a minimum wage of $12.60 for full-time employees, $10.25 for part-time or temp workers, and $7.75 for student laborers.
Slow change
It's worth noting that while the federal government hasn't raised wages in more than a decade - the longest such stretch in the history of the minimum wage - Georgia's intransigence stretches back even longer: 15 years, according to Atlanta public radio station WABE. Only about 2% of workers in the state earn just $5.15, but that still leaves tens of thousands of people earning that extraordinarily low rate.
Experts say that creates a problem: There's broad acknowledgement Georgia needs to catch up to its neighbors, but the proportionality of raising the minimum wage even to the federal level is so much more significant than almost all other states face, the report said.
With all this in mind, companies in the Peach State would be wise to ensure they are paying workers strong wages and providing excellent benefits, which help boost employee retention.