6 tips to help prep your warehouse for the holiday rush
10/28/2020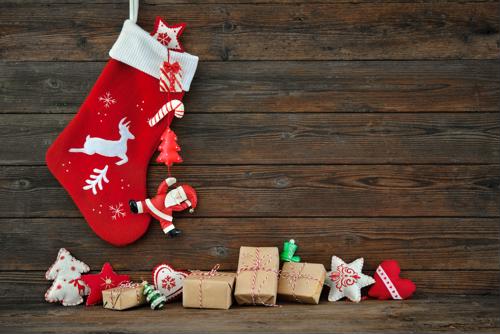 When you're trying to put together an overall plan for getting your warehousing facility up to speed for the annual holiday rush, there are a lot of things you have to think about and plan for. More pressingly, all that planning and preparation has to happen at the same time, so you are now faced with the question of how you account for everything you need in this short period of time.
The following are just some of the areas you may need to address at this time to ensure a successful holiday season:
1) Make sure your employment needs are met
First and foremost, you may need to make sure you have enough people on hand to meet the growth in demand many logistics companies see at this time of year, according to Parcel Industry. That could be as simple as finding a few extra people per shift or as complicated as adding another shift to your overall rotation, with the commensurate surge in hiring. Now is the time to chart your course and, in the near future, start hiring accordingly.
2) Change your layout while you can
Before holiday shipping activity ramps up to the usual fevered pitch, you might want to change the layout of your facility to engender a better flow of people and packages through the building, Parcel Industry advised. Looking at where past hang-ups have taken place could inform just a few of the alterations you make, but they could have a huge net benefit.
3) Retrain workers heading into the seasonal surge
When you hire new people, you no doubt train them for the rigors of your warehouse's picking and packing processes, according to Redwood Logistics. But that's the kind of effort you should also extend to your existing employees, especially if you have any who have been hired in the past several months and have never gone through a holiday season under your roof. It's never a bad idea to reinforce what has made you so successful to date.
4) Fix up your machinery
Just as you are striving to make sure your workers are up to the task, now is certainly the time to do the same for the various equipment you rely on every day, Redwood Logistics said. A little maintenance for your forklifts, pallet jacks and even shelving could go a long way toward helping you get to a successful level of operations.
5) Examine your logistics needs
The time is also ripe to make sure your connections with the partners in your supply chain are as strong as possible, so that you can fully strategize all your shipping needs, according to Materials Handling & Logistics. The more visibility and data sharing you have in the next month-plus, the better off you will be when it comes to hitting all your benchmarks and keeping your partners happy.
6) Make a plan for winding down seasonal efforts
Like all good things, the holiday season always comes to an end eventually, and you need to make sure your facility is ready to transition, Materials Handling & Logistics added. This might include examining how many seasonal workers you will retain going forward, and how to scale down from holiday operations.