5 things to keep in mind about 2021 benefits offerings
11/12/2020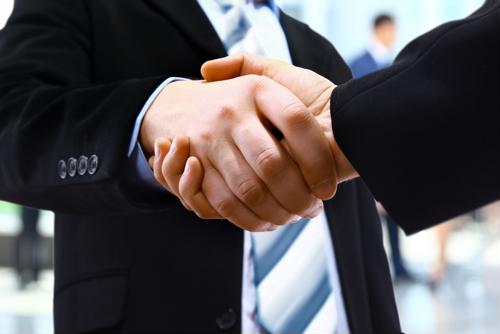 As the new year approaches, many companies are setting their policies for hiring permanent workers and trying to set themselves apart from competitors. While there is likely to be a large number of qualified candidates interested in any given position due to the state of the job market overall, businesses in certain fields — including logistics — may still need to do more to stand out.
With that in mind, hiring managers and other decision makers should carefully review what people want in terms of benefits these days, and be ready to meet those expectations as 2021 begins. Those include the following:
1) Mental health support is growing more important
At this point, it's more or less standard for full-time employees to receive some sort of health insurance benefit. However, the ups and downs of the novel coronavirus pandemic have also placed more emphasis on such coverage addressing mental health needs, according to the Society for Human Resource Management. If your offerings don't directly address mental health needs, prospective hires may be a bit turned off.
2) People want better benefits more than they want higher pay
While there has certainly been a financial strain on millions of Americans, there's more data to suggest that for many, they would rather have the safety net of comprehensive benefits than putting a little extra cash in their pocket, the SHRM added. This makes sense in the end, because there is a growing recognition that even one unexpected medical expense or accident could be financially ruinous, and people would prefer the extra insulation from that risk to an extra $1 per hour.
3) Financial education is important
Many employers in the logistics field these days will help employees pay for their continuing education efforts in certain cases, but experts increasingly find that people want that kind of learning opportunity when it comes to things unrelated to job skills, such as financial education, according to Dice. That's the old idea of "teach a man to fish" coming around for many companies, as their employees generally try to do more with their money in a tight economic environment.
4) Flexibility wanted for sick time
If there's one thing the pandemic laid bare, it's that many companies may be a little too strict about how they parcel out sick time, Dice said. For that reason, people today want to work for a company that will give them more flexibility in terms of being able to call out, especially when it comes to taking a sick day, or time off to care for a sick family member.
5) More options needed
Pivoting off the need for flexibility in time off, it's increasingly clear that many companies may have to offer a wide range of optional benefits to truly appeal to workers, a Best Money Moves survey found. Certainly, workers cannot be viewed as a monolithic group in terms of what they need, and the more companies can do to give them several options for coverage and perks, the better off they may be when it comes to appealing to a wide swath of potential hires.