7 ways to improve worker retention rates
4/28/2020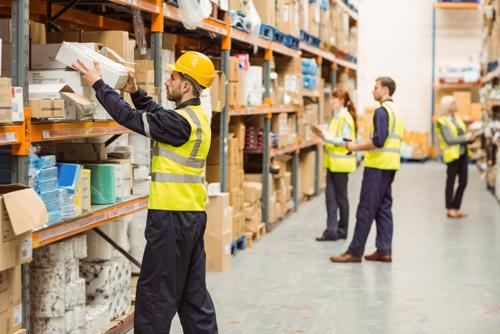 One of the biggest issues for many companies - even those less affected by the novel coronavirus outbreak than others - is that it's not always easy to keep their highest-skilled workers around. Those employees may find they run into an upper limit of where they can advance with a company, or otherwise just want to look for greener pastures.
But because losing even one great worker can set your company back in ways you may not realize, it's imperative to have a strong worker retention program in place, including the following:
1) Be flexible with scheduling
Everyone likes to have flexibility in their schedules, and often it's just managers who have the discretion to come and go as they please, according to Paycor. With proven, effective, long-tenured workers, giving them the flexibility to duck out for an hour or two as needed - with the understanding that this time will be made up later in the week or month - is always a good idea.
2) Give them the opportunity to grow in the job
That ceiling some workers can hit when it comes to not having enough certification or the right degrees will often lead people to look elsewhere, Paycor added. Providing those workers the opportunity to improve their career prospects on the company dime is a great way to keep them in your pipeline.
3) Foster a strong culture
Everyone likes coming to work just a little bit more when they get along with their co-workers and have relatively easy relationships with their managers, according to Inc. For that reason, a culture of accountability that also shows it has a strong understanding of how employees like to be treated will be a great way to build a stronger workplace community.
4) Touch base with all workers regularly
Generally speaking, it's always a good idea to let workers know where they stand on a somewhat regular basis, Inc. advised. Anxiety can spring up around teams that aren't hitting their goals or if hard economic times like these arrive, and being open and honest with workers is a great way to help them feel they're in the loop.
5) Provide top-notch pay and benefits
It should go without saying that even in job markets that aren't quite so competitive as they have been the last few years, it's critical to keep your workers well-compensated, Inc. said. Going above and beyond local norms for worker pay and perks will show your employees just how valued they are, and subtly discourage them from looking for greener pastures.
6) Reward and recognize great work
When you have individual workers or entire teams that knock it out of the park on a consistent basis, they deserve a little more than a pat on the back, according to the Harvard Business Review. Something as simple as a team lunch and public recognition of their exemplary efforts will give everyone something to strive for.
7) Think bigger
Your company is always looking to grow and evolve, and you should make employees part of that effort, the Harvard Business Review noted. Giving them a say in your direction could help them feel like they're truly part of something bigger than themselves.