6 steps for safe back-to-work warehousing after the shutdown
5/26/2020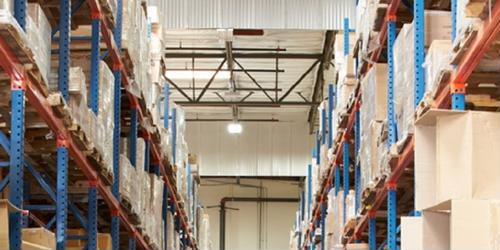 Many warehouses continued their operations throughout the initial wave of coronavirus lockdowns, but those that worked with a skeleton crew and kept many support employees working from home may now be considering a return-to-work plan. This isn't a bad idea in and of itself, but it is one that needs to be carefully undertaken and planned with the utmost worker safety in mind.
The following tips should help you get a better handle on ensuring your employees, whether they're on the warehouse floor or in the office, return to a safe work environment:
1) Make sure workers coming back are in good health
Perhaps the best way to ensure risk is diminished at your facility is to ensure workers check their temperatures or otherwise track their symptoms each day, according to the Centers for Disease Control and Prevention. That way, they may be able to catch a potential infection early and avoid coming into the workplace while sick. Of course, you should also provide ample sick time and encourage them to stay home with even slight symptoms, because it's better to be safe than sorry.
2) Identify risk factors before letting them return
Likewise, you should also make sure the work areas employees spend their time in during their shifts are properly secured, the CDC said. That means marking off proper social distancing space, installing separator materials, setting a more rigorous cleaning schedule and so on.
3) Have a plan in place for a potential outbreak
You may be able to take a number of steps to help reduce risk, but there's nothing that will completely insulate you from infection, according to the European Agency for Safety and Health at Work. As a consequence, you need to put together a plan for what you will do in the event of a worker coming into your facility while infected. That way, if something does go wrong, you'll have an appropriate response ready to go.
4) Ensure proper gear is available
While you're crafting those plans, it's also a good idea to make sure your investments in personal protective equipment have been sufficient, the EASHW added. That could be something you're doing already, but expanding your arsenal to include everything from eye protection to gloves and masks is a good idea at this time, rather than counting on workers to bring in that equipment on their own.
5) Make sure shifts are staggered
One of the best ways to maintain strong operations and simultaneously keep workers safe is to add extra shifts so that your operation is open for longer periods, according to the Occupational Safety and Health Administration. For instance, if you only operate during business hours, assigning some of your warehouse workers to come in a little earlier than usual, others to come in at the normal time, and a final group to come in later will help maintain distancing while still letting you get everything done.
6) Prioritize communication
The way things are going right now, it seems as though infection rates are declining, but you cannot let your guard down when it comes to worker safety, OSHA advised. Managers should monitor the latest news around the outbreak and advise staff about any notable developments.