7 ways to make warehouses more efficient
6/8/2020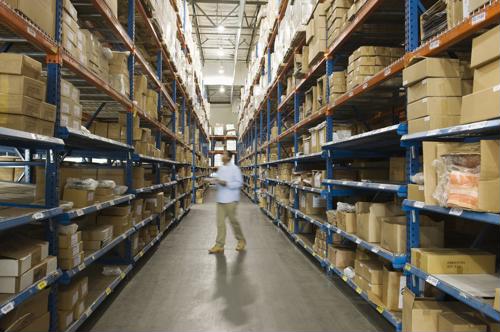 Efficiency is the name of the game in logistics and if you find that your warehouse just isn't keeping up with the competition, you might need to change your approach. The following tips should help you reassess your efforts and get you back to a level of efficiency the modern supply chain demands:
1) Think about the layout
Businesses grow and change all the time, but in warehouse settings, the floor plan might not always follow suit, according to Freight Waves. For that reason, it's important to assess whether your current layout is as conducive to success as it ought to be, and shift things around - including how popular items are stored on shelves - as needed.
2) Connect as much as you can
Part of the problem for many warehousing efforts is they don't have full visibility into their processes, as they have not taken advantage of modern technology, such as the internet of things, Freight Waves added. Getting onboard with IoT will help ensure your organization can keep better tabs on the potential issues that contribute to inefficiency.
3) Recognize that it's a process
When you're trying to make major changes to your business, there may be a tendency to expect big results right away, especially if you're implementing big changes, Freight Waves said. However, even with huge alterations to your processes or wholesale rollouts for new technology, it may take a while for momentum to build - and add up to something substantial.
4) Reconsider training
When you're changing how your workers get the job done on a daily basis, either in big or small ways, make sure your training efforts keep up, according to Supply & Demand Chain Executive. Setting aside time to fully train workers on new processes helps ensure they are enacted smoothly.
5) Shift your shelving
As a warehouse, strive to take full advantage of every cubic foot you can, and implementing some strategy changes with your shelving could help, Supply & Demand Chain Executive advised. For instance, if your most popular offerings tend to change seasonally, they should be rotated into and out of the areas closest to your picking and packing stations.
6) Alter the inventory strategy
Along similar lines, it's important to make sure you have the right amount of inventory to meet demand on an ongoing basis, according to Don White, the chief executive officer for North America at SnapFulfil, writing for DC Velocity. If you have too much on hand, or too little, you may find yourself in a different position, so examining past and current trends could help you identify areas where you can right-size your ordering.
7) Careful planning for picking and packing
In many cases, your pickers may head out from their work area without a clear plan for what they're grabbing, White noted. While they may know exactly what they need to pull off your shelves, they might not always pick the most efficient route. Mapping could go a long way toward saving time and energy.