6 crucial warehouse cleaning tips
6/15/2020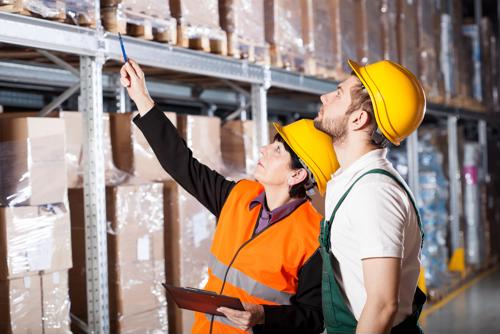 Keeping a warehouse clean is no easy feat, mainly because of its size and the kind of work that occurs within it. There are so many factors that can contribute to dust, dirt, debris and more piling up in such a facility that it's impossible to list them all, but companies still have a duty to combat that accumulation.
The following tips should help any such organization nail down issues of cleanliness on an ongoing basis:
1) Make a checklist of your current needs
Let's start with the simplest task related to cleaning: Make an accounting of everything you do now, according to Reno Forklift. Even if you think you do a fairly good job of keeping the space clean going forward now, getting everything down on the page - including how often each type of cleaning is conducted - will give you some clarity into just how much more you might need to do these things, both big and small.
2) Prioritize trash removal
Perhaps the simplest way to keep your warehouse cleaner - or at least free of clutter - is to start taking the junk you don't need out of the building more proactively, Reno Forklift said. Whether that's packing material that gets disposed of near picking stations or pallets that pile up on the loading dock, it's always a good idea to get that stuff out of the warehouse itself as soon as you can.
3) Make it an all-hands task
All too often, issues of cleanliness arise because someone in the facility sees a mess and thinks, "It's not my job," even though cleanliness is everyone's problem, according to Supply Chain Game Changer. For that reason, you need to make sure all workers - and managers - under your roof know that cleaning up is part of their work. That could include building time in their day to do basic cleaning around their work stations.
4) Encourage proactivity
Along similar lines, workers should not feel they have to flag unclean areas or messes with a supervisor, and should instead take reasonable steps to take care of it themselves, Supply Chain Game Changer added. Obviously not every mess is a one-person job, and some may require specialized cleaning tools, but in general, workers should be willing to tackle any issue they encounter.
5) Create a chain of command
It would be wise for everyone to be made accountable in the ongoing cleaning effort, according to iGPS. If everyone is on the lookout for spills or debris, that can be a great way to handle the unexpected issue. But if those unexpected issues keep coming up, that needs to be kicked upstairs to more fully examine what's going on, and develop solutions.
6) Don't forget about dust
While it may be easy to spot spills, trash and other obvious aspects of cleanliness, there are less obvious issues in the warehouse too, iGPS said. That includes dust, which accumulates everywhere over time and can be both a cleaning and health hazard for workers. As such, have a plan to deal with it on an ongoing basis.