6 tips for improving picking and packing
6/23/2020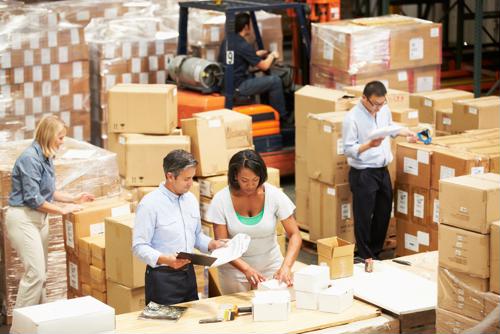 Your logistics business is likely always looking for that little extra edge on the competition, or even internally, to take operations to the next level. That could be as simple as cutting spending by 3% or finding new ways to wring a little bit more efficiency out of your long-existing processes. In either case, even small gains could go a long way toward improving your operations over time.
The following changes in the picking and packing department, in particular, could be a big positive for your company. Implementing any - or all of them - will likely give you a big boost:
1) Connect everything
As with anything else in business, companies often suffer from a lack of clarity into their operations - in other words, they "don't know what they don't know," according to Material Handling & Logistics. For that reason, the more you can do to leverage the internet of things and track just about everything that goes on under your roof, the better off you will be when it comes to keeping tabs on every aspect of picking and packing.
2) Understand your strengths and weaknesses
Whenever you're trying to take that critical next step as an organization, in any aspect of your operations, it's vital to get better insight into what you do well, and what needs improvement, Material Handling & Logistics added. When you don't have comprehensive data collection in place already, something as simple as talking to your longest-tenured pickers and packers to see what they think is working well and what's been a constant source of frustration could be illuminating.
3) Make sure everything remains well-organized
Among the most common themes in even a well-run warehouse is the reality that things can still be chaotic at the best of times, according to Dear Systems. However, the more you can do to make sure items are kept in their designated locations or instructions are easily accessible, the less likely workers will be to encounter hiccups in the course of their daily tasks.
4) Ensure greater accuracy
One of the cardinal sins of picking and packing is sending an incorrect order out the door, Dear Systems said. While you can write some of them off as the cost of doing business - certainly, no one has a 100% accuracy rate - you should always strive to be as close to 100% as humanly possible. Something as basic as having one extra person check on the accuracy of each order before it goes out the door could be a game-changer.
5) Train, train, train
Warehouses, like any other business, are constantly evolving in their approach, operations and scope, so your workers always need to be able to tackle the next big task, according to E-Commerce Nation. Making a monthly or quarterly training course a part of your basic operations could help you take that all-important next step.
6) Rethink your packaging
Finally, just as your operations grow and change, so too might the items you ship and you need to constantly reassess whether your boxes are the right size for those items, E-Commerce Nation noted. Right-sizing your packaging could help you save even a few cents per shipment, and over time, that can really add up.