6 tips for better employee training
9/17/2020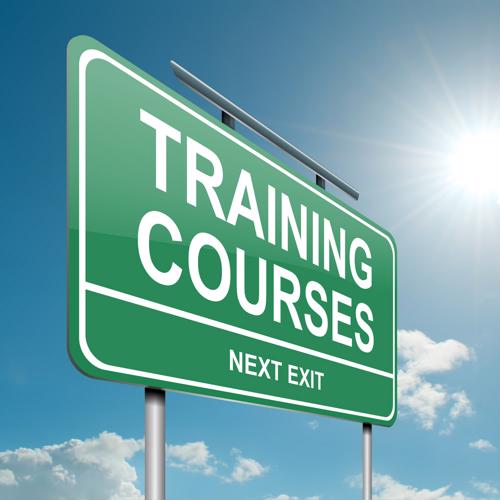 As a warehouse manager, you always want to make sure your employees are in a position to grow both personally and professionally on an ongoing basis. Your workers' success in this realm will inevitably lead to your organization's success, and you need a plan to put them in the right position.
For that reason, workplace training for all kinds of skills that are pertinent to your unique logistics operations should be a critical part of your overall plan for growth. The following tips will help you get a better training plan in place going forward:
1) Figure out what everyone needs
Not everyone has the same professional skills, and it can be a good idea to make sure your training offerings meet a wide variety of needs, according to All Business. That, of course, means you should not try to cast a wide net with your skills training, and rather that you should focus on very specific skills and try to only train the workers who need those skills reinforced. That way, there's no redundancy and everyone gets the guidance they require.
2) Start simple
Learning is a lifelong process and whether you're trying to teach new skills or just reinforce those that already exist, it's important to lay out the basics first, All Business added. In doing so, each session builds on what was taught in the last, and there's no confusion about how to get from Point A to Points B, C, D and beyond.
3) Prioritize it from the top down
Like many overarching decisions that will fundamentally alter your business, it's important to make sure you get buy-in on your training efforts from the very top of your organization, according to Anna Loehr HR. When your top executives are emphasizing the importance of these sessions — and even attending some themselves — that impresses their importance upon everyone.
4) Don't set it and forget it
Your training sessions should be adaptive at all times so workers always get what they need, Anna Loehr HR cautioned. If, for instance, they seem to respond better to some kinds of exercises than others, it might be wise to pivot your plans toward using those popular options more often. That way, workers are always as engaged as possible with whatever your offerings happen to be.
5) Don't get everyone in the same room
As mentioned, not everyone has the same skill sets or is lacking in the same areas, so it's important to make sure your training sessions aren't one-size-fits-all or incorporate a large chunk of your workforce at any one time, according to Turbine. You will likely find that people learn better and are more engaged when they train in small teams, rather than large ones.
6) Mix it up
Even if you want to emphasize one skill or training method, it's important not to lean too hard into these small areas of focus, Turbine said. That's because you don't want to be overly repetitive. Giving people a diverse set of courses can help them stay more active in their learning processes.