4 key things warehouses should do before workers retire
11/16/2021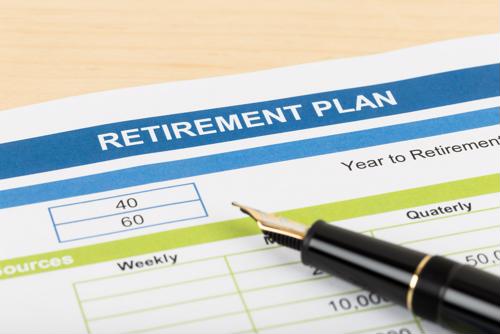 As the country battles unprecedented labor shortages, another foe rears its ugly head — employee retirement. Supply chains, especially, are at a crossroads.
In fact, 83% of employers have a significant number of employees approaching retirement, according to research by Willis Towers Watson. Yet, only 25% are prepared to handle what will happen when those employees do finally retire.
Warehouses have plenty of catching up to do before their aging workforce calls it quits. Fortunately, there's a lot that they can do. Here are four key steps warehouses should take to prepare their business for employee retirement.
1. Buy your warehouse time by phasing out workers
Budding retirees often put off retirement for a few years to collect a little extra pension. For any worker, it's not an easy decision choosing when to hang it up and leave the workforce. Warehouses can make this decision easier on the employee by phasing them out.
In other words, give your worker the chance to test out retirement with an extended sabbatical. While they decide if retirement is right for them, you buy yourself time to recruit and establish a plan of action.
Informal phased retirement plans are becoming much more common, according to the Society for Human Resource Management. As of 2019, the percentage of companies offering phased retirement increased in each of the previous five years. Plus, this always gives employees the opportunity to change their mind and return to the warehouse full-time.
2. Establish a knowledge transfer plan
Critical to preparing for employee retirement is the transfer of knowledge between older and younger employees. As workers retire, so too do their skills, experience and knowledge.
Therefore, knowledge transfer is your warehouse's most important consideration. Without a plan, however, you may as well be shooting blind.
Management should isolate the exact skills and areas of expertise they would like to replicate in younger employees. With these knowledge items in mind, outline a schedule or timeline to implement training sessions and regularly monitor the progress.
3. Squeeze all the mentorship you can
At the heart of any knowledge transfer plan should be the mentorship program. Establishing this program early, even before an aging employee may be considering retirement, ensures that you're getting the most out of their expertise as possible.
Mentorships work most effectively between older and younger workers when there isn't any professional competition between the two, according to research in Oxford's Work, Aging and Retirement journal. Warehouses that support a collaborative, team-oriented environment will be able to most effectively transfer knowledge between generations.
By offering the same opportunities for professional development, you can create the perfect environment for mentorship to thrive.
4. Recruit new hires proactively
There's no sense in waiting until your seasoned veterans finally call it a career. Before they hit retirement, warehouses should proactively be recruiting a new generation of workers.
If recruiting is proving to be a struggle, take steps to evaluate your process. Revise your practices, freshen up your strategy and try a new approach. Emphasize all there is to love about the warehouse and what there is to be learned. Make these things available to recruits on your website and career pages.
Recruitment events are a great way to leverage your existing workforce. Invite workers to speak with recruits about the job. This not only helps bring new hires in the door, but goes a long way towards mentoring the next generation.