Why are companies with job openings struggling to hire?
2/18/2021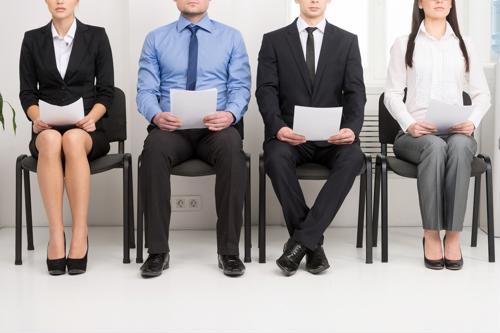 Across the U.S., millions of people lost their jobs as a result of the COVID-19 pandemic and its resulting economic downturn. However, even as opportunities have slowly returned — and in sectors like logistics and manufacturing, they're actually widely available — many companies are finding it difficult to fill their open positions.
At a time when so many people are out of work, managers might see the difficulties in filling jobs as nonsensical. However, there are some issues that might be missed when looking only at the number of open positions versus the number of people out of work. The following are just a few reasons experts cite as to why some employers are currently struggling:
The pandemic is ongoing
This is the big one and it should be a fairly obvious driver of worker reticence, according to Harvard Business Review. State and federal government efforts to get the coronavirus infection rate under control have not exactly been a success, and many of the jobs that aren't being filled today are those that require in-person work.
The health risks — not only for the workers themselves, but also their families — may make working in person undesirable or, for those who have certain health conditions in their households, impossible.
Geography
In addition to the basic facts of the pandemic, it's not a 1:1 ratio of jobs being available in certain parts of the country or a given region and a fully trained workforce being available to fill them, Harvard Business Review added.
Positions are available — but not in the numbers needed
While there is certainly a growing number of businesses that have positions available, the country is still well short of pre-pandemic levels of openings, according to National Public Radio.
Put another way, even if the latest national jobs data suggests listings are at the highest they've been in five months, there's still a long way to go in terms of jobs people want being readily available to them.
Job losses aren't evenly distributed
Manufacturers and warehousing companies may want to hire a lot of people, but there may not be people with the necessary skills — or the desire to fill those positions now, NPR added. For instance, if someone lost a marketing job they held for years, they might not be willing to go in another direction with their career, even after several months out of work.
Businesses aren't offering enough to attract top talent
Finally, it's worth noting that a lot of these issues aren't just being felt in the U.S. — it's truly a global problem, according to CNBC. In many highly developed countries, companies in many industries are having similar issues around attracting talent.
As such, experts note that it's still, in many ways, a job seeker's market, and companies that want to attract talent (and retain it) would be wise to boost pay and benefits, among other perks, to kick hiring into high gear.