5 ideas for warehouses to retain seasonal employees
5/13/2021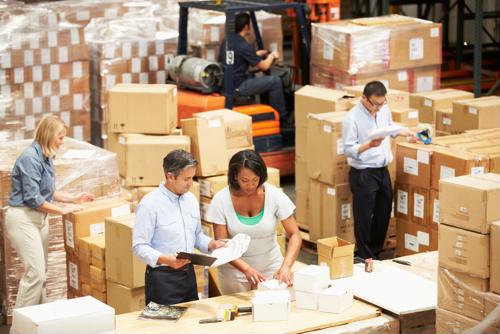 If your logistics company tends to make seasonal hires, it's never too early to start strategizing for what you will do when that annual rush arrives. Part of your overall approach with bringing these people on should be figuring out a retention policy. How many seasonal workers will you want to upgrade to full-time employees? How many do you want to keep coming back year after year? What will it take to keep them aboard?
The answer to those questions will obviously vary based on your unique operations, but the following tips should help make you a more attractive long-term option for your seasonal workers:
1) Make staying on worth their while
First and foremost, you need to be able to offer seasonal employees a strong financial incentive to stick around, according to Integrity HR. They may be worthy of a little extra incentive, too, because these are people who likely already know all your processes and can therefore hit the ground running and prove themselves as great employees before they're officially hired full-time.
2) Be open about this opportunity
Often, people may take seasonal work because they do not have many better options for employment, and if you make it clear that you are willing to hire for seasonal-to-full-time positions, that may be enticing to some workers, Integrity HR added. Advertising that this is your intention from the outset (without promising that all seasonal workers will get that opportunity) can help set you apart from your competition for seasonal hires.
3) Show your appreciation
Even as the seasonal work period for temporary hires progresses, be proactive about keeping them engaged with your company, according to Paycor. That means recognizing or even rewarding these workers for hitting goals you set out, and generally doing more to integrate them into your overall team so you can even the most temporary of hires feel like part of the family, even if it's just for a few months.
4) Give them options
Of course, some workers prefer seasonal work because it allows them to stay flexible, and you should be willing to meet them halfway on that effort, Paycor advised. For instance, if you give them the option to stay on part-time, rather than full-time, or to simply lock them in for a commitment whenever you need some extra hands, that can be highly valuable. After all, even if you just count on them to show up each holiday season, you know you're always getting at least one worker who knows your operations inside and out.
5) Be flexible
Likewise, it can be a good idea to ensure seasonal-to-full-time hires don't get stuck with the less desirable shifts and schedules, according to Homebase. While you should certainly do what you can to be flexible with your more tenured employees, that doesn't mean you can't grant some level of flexibility to transitioning seasonal workers as well. If they have a little extra wiggle room with their schedule, seasonal workers are more likely to feel valued.