4 ways to keep your warehouse safe as COVID winds down
6/21/2021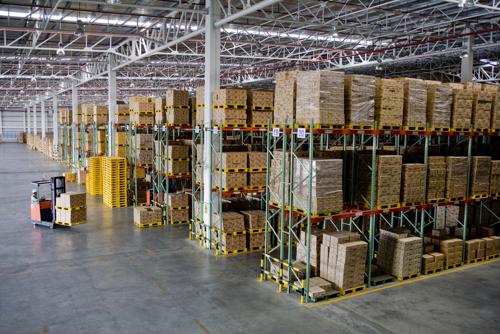 Across the country, businesses of all types are quickly getting back to what their operations looked like before the pandemic hit. However, the 2021 Voice of the Blue-Collar Worker Survey from EmployBridge recently found that many employees in these types of settings are still concerned about the potential impact COVID-19 could have on them and their coworkers.
With that in mind, there are some aspects of running a warehouse under COVID that you should continue to practice for the foreseeable future, if not permanently:
1) Retain diligent habits about cleaning and sanitizing
A clean warehouse tends to be more efficient than one that is untidy, and you would be wise to ensure the cleaning and sanitizing practices you put into place for the last year-plus continue, according to The Marlin Company. This not only helps keep all your various processes moving smoothly as time goes on, but under current conditions, it also reassures employees that you are taking their health and safety in the workplace seriously. That, in turn, can help boost worker engagement, retention and even productivity.
2) Consider your risks
Every company has its own unique operational risk factors and at this point, COVID can certainly be among them, The Marlin Company added. You may be in a part of the U.S. where vaccination rates have been rising more slowly than others, or you may have more workers who have unique vulnerabilities to the virus. In these cases, you may need to take extra precautions before returning fully to a pre-pandemic mindset or level of operation.
3) Change up some processes
After more than a year of working under at least some type of COVID restrictions, your workers may have found that there were some aspects of these trying times that they actually preferred when it comes to how they did their work, according to Manufacturing.net. This may be particularly true when it comes to meetings and trainings, many of which you likely completed virtually since March 2020. If your employees felt that path worked better for them, it might behoove you (and them) to provide the option to continue in this way going forward.
4) Encourage sick employees to stay home
Finally, it's important to keep in mind that the world — and even many parts of the U.S. — are hardly out of the woods when it comes to COVID, and risk is still lingering, according to the Massachusetts state government. As such, if any of your employees report symptoms that are consistent with the virus, they should not be permitted to come to work. Even if they think they might be developing those symptoms, it's better to err on the side of caution until such time as a diagnosis can either be confirmed or dismissed. Likewise, it will also be advisable to ensure employees are kept in the loop about any potential exposures until the risk is all but eliminated in your area or, specifically, for your warehouse.