5 ideas to boost recruiting in your warehouse
7/30/2021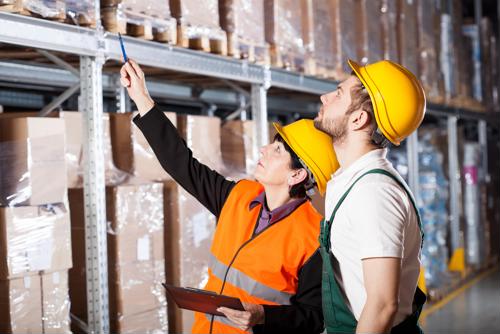 The logistics industry is one in which hiring is hovering around all-time highs and, thanks to demand for shipping and e-commerce, that's not likely to change anytime soon. What may need to change, then, is how your warehouse approaches its hiring efforts, because you may need to be able to do more as an organization to stand out from the crowd when it comes to attracting and retaining talent.
Just a few tweaks and new initiatives could help your company get a better handle on this issue and continue to improve your operational approach to everything you do. The following are a few suggestions to maximize those efforts:
1) Ask your current employees for referrals
A referral program can be a great idea in any industry because your current employees know what it takes to work for you and won't stake their reputation to someone who might not stack up to the demands of the job, according to Wonolo. When you boost your referral program, in terms of messaging, and then provide a financial reward for any new hire that works out (for instance, after a three- or six-month trial period), you're likely to get a number of leads you otherwise might not have heard about.
2) Offer better pay and benefits
In today's logistics sector, this will be important for any hiring effort: Workers want to feel confident in their ability to support themselves comfortably, and that your company is invested in taking care of them, Wonolo added. With better pay and benefits, that's going to be helpful for both attracting and retaining talent on an ongoing basis.
3) Put a focus on health, safety and happiness
When many people think of warehousing jobs, they perhaps think of physically demanding labor that takes a lot out of them and puts them at risk, according to Supply Chain Brain. That is not the case for every facility in the industry, but the perception affects your ability to hire. For that reason, you should boast about your safety record and then follow through when it comes to adding even more highly conspicuous safety measures that will help workers feel more secure and happier in their jobs.
4) Provide a clear career path
Most people today aren't just looking for jobs — they're looking for careers, Supply Chain Brain advised. Consequently, it's not enough to provide people with good jobs that pay well and provide a number of benefits. You also have to show them that there will be adequate opportunity for advancement up the corporate ladder for anyone who wants it. That might not appeal to every prospective hire, but it can be a differentiating factor for many people who might be considering working for you.
5) Be more active on social media
While posting your openings on career-specific sites is always a good idea, that may not be enough these days, according to Newcastle Systems. You should also strive to build an engaging brand on social media that people in the sector want to follow, and then advertise your listings on those channels as well.