7 ways to use The Great Resignation to your warehouse's advantage
9/16/2021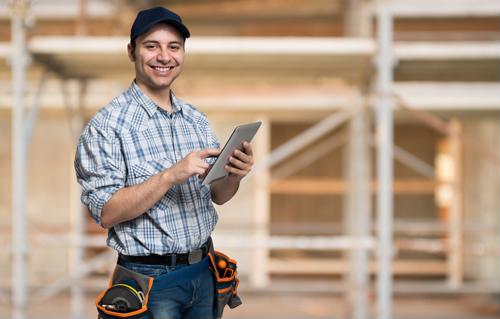 It's being called "The Great Resignation," and it might be at your front door: Employees across the nation are turning in record numbers of two-week notices. If you're not ready to lose a significant portion of your warehouse team to this quitting phenomenon, you'll need to get creative and turn this problem into an opportunity. Here's how to get started:
1) Create a new mindset toward employees
According to Inc., one of your first lines of defense against The Great Resignation is to prioritize internal promotions. A reliable system for helping employees move up in your warehouse is a good way to keep them around — and to show them they're more valuable than outside hires. This mindset helps you see your people as your greatest strength, which, in turn, helps you treat them that way.
2) Let job seekers challenge your company to do better
The hiring market is highly competitive right now, meaning that job seekers have the freedom to be a little picky. That means you have an opportunity to find out what they're looking for and make sure you offer it. Letting job seekers challenge you to grow is a great way to benefit from even the toughest hiring market.
3) Learn from the competition
If the competition is losing employees left and right, learn from their mistakes. If, on the other hand, their employees are consistently satisfied and loyal, find out what makes those workers so happy. No matter what, you can learn from the competition — and find ways to overcome them.
4) Understand the employee thought process
Understanding The Great Resignation is one of the best ways to learn from it. For example, according to Fortune, many workers quit their jobs after current events forced them into a state of self-reflection. To use this information to your advantage, you might offer professional development programs to help employees feel like they're achieving their goals, both personally and in the workplace.
5) Get creative with your hiring techniques
The current hiring market presents unmatched opportunities for creativity. To stand out from the crowd, your job postings, career page and hiring techniques need to be memorable as well as efficient — so take the chance to think outside the box.
6) Think beyond the paycheck
Speaking of thinking, you'll also want to put salaries aside. If an employee left during The Great Resignation, it probably wasn't just about money — they may also have wanted more flexibility, better benefits or other perks. When looking for new hires, use this chance to show that your warehouse is about more than payroll.
7) End up with loyal employees
If you manage your recruitment techniques just right, you could end up with a team of loyal, dedicated workers. That's because today's job seekers know they have a lot of options — so if they choose you, it's because they know you're truly the best fit.