8 reasons to rethink your warehouse recruitment strategy
9/27/2021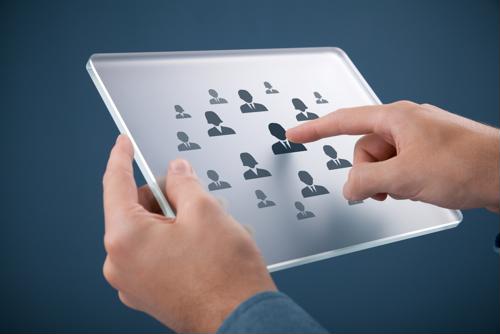 Your warehouse recruitment strategy may be tried and true — but if it's not getting you the results you want, it's time to say goodbye. Here are a few signs that it's time to roll up your sleeves, toss out the old ways and replace them with something brand new.
1) You ask too many questions
In an interview with Entrepreneur, Spanx CEO Sara Blakely explained that she is "quiet more than half the time" when interviewing a potential candidate. Using this strategy gives you the chance to pay more attention to the questions an applicant asks, what's on their mind, how they approach the opportunity and whether they would be a good fit for your warehouse.
2) You're using outdated strategies
Outdated strategies might seem easier because they're already in place, but they could be costing you potential candidates. Instead of a complete recruitment overhaul, try updating one task, tool or element at a time — that way, you'll gradually begin to attract tech-savvy candidates without overwhelming yourself.
3) You miss promising candidates
If your recruitment strategy isn't designed to get the attention of returning workers, you could be missing out, according to HR Magazine. Retirees, former stay-at-home parents and other "returners" can bring knowledge and skills to your warehouse workforce — and they're likely to have some experience under their belts, too.
4) You're getting lost in a competitive market
A busy hiring market can feel like a stampede. If you're getting lost in the shuffle, it's definitely time to rethink your recruitment approach — not just to get more applicants, but to make sure you maintain a cutting-edge reputation.
5) You aren't marketing appropriately
Sometimes, hiring issues all boil down to one thing: Your message isn't seen by the right people. Marketing to target audiences — for example, young adults who are looking for a career but may not have considered warehouse work — helps you tell a story that will reach the right ears.
6) You're not learning from the competition
Don't copy the competition, but do learn from them. If they have a strategy or technique that is filling their warehouse with talent, try to understand why it's working and how you can achieve the same goal.
7) You're letting the skills gap win
If you can't find job seekers with the right skills, don't despair — instead of letting that skills gap win, bridge it yourself. You can always hire applicants with transferable skills or a strong knowledge base and then train them on the job.
8) You're worried about retention
If you're busy holding on to the employees you already have, it makes sense that you might not be eager to start throwing new people into the mix. However, your warehouse probably can't succeed on retention alone. Prioritize current employees, but don't give up on new opportunities, either.