5 ways to reduce warehouse costs
5/6/2019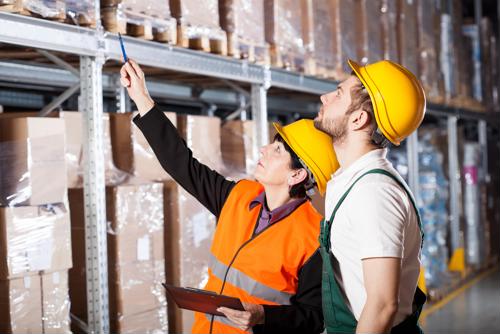 Given the sheer amount of space, energy and manpower needed to keep them running, it's no wonder that warehouses are expensive to operate. But as with any organization, there are also plenty of ways to ensure costs are streamlined and the entire warehouse runs as efficiently as possible. After all, doing so is the objective for any business.
Here are five great ways to help make that goal a reality:
1) Reduce traffic
The more time and effort that gets put into every package coming into or leaving the warehouse, the higher your costs as a business, according to Multichannel Merchant. With that in mind, you may be wise to look at where people move through your facility and if there are any logjams that impede everyone from doing their work as quickly as possible. If so, rearranging the warehouse's physical layout so that there's more open flow could help unlock greater efficiency.
2) Measure as much as possible
While it's difficult to have a good idea of every work function going on under a warehouse's roof, the more you can quantify, the better off you'll be, Multichannel Merchant advised. Installing sensors and otherwise trying to keep better tabs on employee behavior, materials coming in or going out, and so on will help ensure you can identify problem areas when they arise.
3) Maximize cubic footage
Most warehouses are occasionally going to find themselves squeezed in terms of how much they can fit within their four walls, according to F. Curtis Barry & Company. Since many don't have the option of adding more square footage, it's a better idea to make use of the cubic footage your high ceilings provide. When you can grow 'up,' you won't have to worry about growing 'out.'
4) Optimize picking
The vast majority of any warehouse picker's time is usually spent walking back and forth between shelves to their stations, F. Curtis Barry & Company added. The more you can do to reduce the distance walked, the more time they will be able to devote to packing boxes and shipping them out. There are many ways you may be able to deal with this, such as repositioning pick locations or coming up with new ways to prioritize where your stock's fastest movers are placed nearer to packing stations.
5) Continually evaluate the processes
Even when warehouses managers feel they've nailed down a great system for operations, they should never rest on their laurels, Mina Malek, a logistics manager for Gym and Fitness, told Camcode. After all, kinks crop up in even the most efficient processes from time to time and, small though they may be, decision-makers should take any opportunity to identify and correct them on an ongoing basis.
When companies are more flexible about their warehouse operations and the ways in which they generally operate, the better off they're likely to be when it comes to meeting efficiency goals and - potentially - boosting their power to attract and retain workers.