5 keys to improve your warehouse efficiency
9/9/2019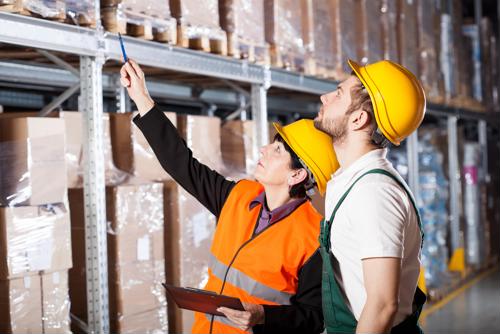 Organization is key to running the most efficient warehouse you possibly can, and if you're trying to get a better handle on almost any of your processes, there's likely plenty to consider. Finding new ways to tackle your existing challenges - some of which you may not even realize you're facing right now - will go a long way toward improving your bottom line.
The following five tips will help you do just that:
1) Overhaul your inventory
When you're trying to figure out what your first step is in reorganization, it makes sense to consider how you keep track of and manage your inventory first and foremost, according to Emerge. For instance, because not all items in your inventory are created equal, you might need to move some items around so they're easier to access; that is, moving your most in-demand inventory items to the place where they're most easily accessible can help save your pickers a ton of time.
2) Rethink racks and shelving
Along similar lines, if you find it's challenging to store or reach some items, you might be wise to invest in entirely new racks and shelving, Emerge added. Those new units might also free up floor space by increasing the amount of cubic footage items take up above the floor, rather than simply occupying square footage.
3) Prioritize cleaning
Any amount of clutter can do more damage than you might think to your facility's efficiency, according to ARPAC. Spilled liquids, overflowing trash cans and so on can lead pickers to reroute through other parts of the warehouse, meaning every item they pull off the shelves can take longer to retrieve and bring back to the packing area. While the micro effect may be small, the macro will be massive. As such, you need to empower workers to clean up any messes they encounter themselves, rather than taking the idea that it's "someone else's problem."
4) Consider your picking process
In much the same way you will need to think about how efficient your inventory management or shelving setups truly are, you might need to reconsider the processes by which your employees actually pull items off the shelves, ARPAC noted. Prioritizing a top-down view over a week or a month could help you identify areas of inefficiency that have cropped up in the process, and allow you to take steps to iron them out going forward.
5) Optimize shipping and receiving
Finally, you may find that the operations on your loading dock are good, but perhaps not as good as they could be, according to Dear Systems. If you can identify even one or two hurdles that lead to items spending more time being taken into inventory than is ideal, or small but persistent delays in getting orders back out the door, the cumulative effect of addressing them may be sizable over the course of a quarter.