6 tips for planning your seasonal hiring now
8/24/2020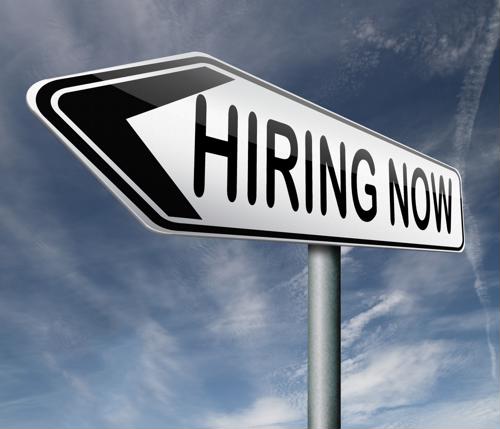 If you're like many logistics companies these days, you may be approaching the date when you need to have seasonal workers come aboard to handle increased demand for your services during the holiday season. However, your efforts to hire a potentially large number of new workers — especially when viewed in proportion to your current workforce — need to start as soon as possible.
After all, many other businesses in your industry will likely be in the same boat as you, so you need to identify and onboard the right talent in a reasonable timeframe. The following tips will help you do just that:
1) Be schedule-friendly
Everyone has their own time constraints, especially around the holiday season, so a great way to connect with workers is to be as accommodating as you can, according to Cyzerg. While you obviously can't let everyone take whatever time off they need, whenever they need it, you can certainly do more to show you're willing to be flexible so people's lives are easier to manage (and more predictable) at this stressful time of year.
2) Plan to train more effectively
One of the benefits of hiring early — well before the holiday rush begins — is it gives you more time to effectively train and deploy your new hires, Cyzerg said. That way, you can be more confident that "rookie mistakes" will be kept to a minimum when the real crunch time arrives.
3) Get the word out
What good is a hiring effort if people don't know about it? For that reason alone, you need to make sure you put on the full-court press for talent through every advertising channel you can think of, according to USPS Delivers. Especially amid economic turmoil, there are likely to be more people looking for work, so you need to position yourself as a highly visible employment option.
4) Ask your current employees for referrals
Another great way to attract talent at this time of year is to ask your employees to tap their own personal and professional networks for good candidates, USPS Delivers added. No one knows better than your long-time workers who among their family, friends or even acquaintances is best cut out for work in your facility. Giving them a referral bonus (usually of a few hundred dollars) if the person they recommended sticks around is also a smart idea.
5) Make retention a goal
In many cases, logistics firms that hire seasonally tend to keep at least some of those workers around permanently, according to the Forbes Young Entrepreneur Council. With that in mind, it's wise to start trying to identify good candidates for long-term retention almost as soon as these workers are hired, so that you can always be sure of who is the best fit.
6) Plan for ups and downs
When you're bringing in large numbers of people at once, it's impossible to assured that all of them will work out well, the Forbes Young Entrepreneur Council advised. Some may decide your job is not for them, and leave in the middle of even a short-term commitment. Having a backup plan is critical to your seasonal success.