7 things to know about starting your new warehouse career
4/12/2021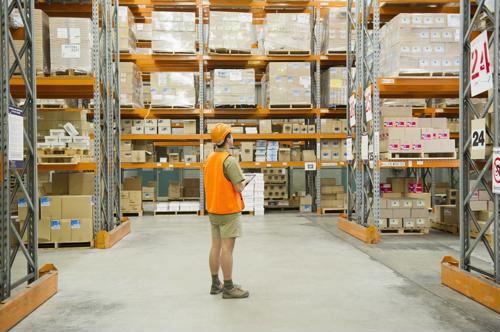 If you're thinking about getting into the exciting world of logistics, it could be a great option for you. However, no one should go into any job without a clear idea of what it entails and the long-term options it might afford you. With that in mind, you may want to educate yourself about how working in a warehouse could be a big benefit.
The following are just some of the things your warehouse job might entail, so read on to see if it's going to be a good fit:
1) It will be physically demanding
One of the first things you should know about working in a warehouse is it will generally require a lot of standing, walking, bending, lifting, carrying and so on, according to The Job Network. For many people, that's no problem, especially if they exercise regularly and stretch properly before and after their shifts. However, it is something for which you will have to be mentally and physically prepared.
2) Your job will be results-oriented
In a lot of careers, employers might not have exact statistics about just how productive or effective you are at your job, but that's often not the case in modern warehouses, The Job Network advised. There are so many data points and key performance indicators to monitor that you will have to show up energized and ready to give it your 100% effort every single day.
3) You'll need to be a good communicator
Some may not think of the so-called soft skills of leadership, communication and so on as being integral to warehouse work, but they are some of the most important traits you can bring to the table as an employee, according to Workstep. The ability to work alongside a wide variety of people in all different roles throughout the day, understand your role, and convey what you need from them will be vital.
4) If you want to, you can quickly move up the corporate ladder
The good news for those who find they like warehouse work and take to it quickly is that many companies love to hire from within, Workstep added. In fact, in just a few years, you may be able to move from an entry-level position up to a managerial role if that's something that suits you.
5) You can get various certifications to boost your position
Another option for changing roles within the same company? You can be certified to operate a forklift or other heavy machinery, or to work with hazardous materials, according to Blue Arrow. That may come with a whole new position or even higher pay, with relatively little time commitment on your part.
6) You'll need the right wardrobe
Like any other job, you need to dress for success when working in a warehouse, Blue Arrow said. Depending on your job, this may require certain things. Check out our guide to what to wear in logistics for more.
7) You need to take care of yourself
Because a warehouse job can be physically and mentally demanding, you have to be able to get proper rest when you're off the clock, Blue Arrow further noted. With the right recovery plan, you can have years of success.