Reducing warehouse employee injuries
1/18/2016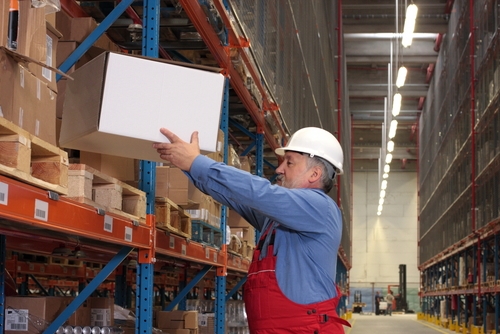 Workplace injuries can be costly for American companies. From the loss of productivity, to potential compensation payouts to medical bills, businesses have a lot to lose if safe workplace practices are not being enforced.
Workplace injuries cost billions of dollars
According to a report released by the Liberty Mutual Research Institute for Safety, workplace injuries cost American companies nearly $62 billion a year in compensation costs alone, averaging out to more than a billion dollars a week.
"We rank the top 10 causes of the most serious, nonfatal workplace injuries by their direct costs each year to help companies improve safety, which better protects both employees and the bottom line," Debbie Michel, general manager of Liberty Mutual's National Insurance Casualty operation said to Industry Week. "Workplace accidents impact employees' physical, emotional and financial well being. They also financially burden employers, who pay all of the medical costs related to a workplace injury, together with some portion of an injured employee's pay."
Michel added that the costs to businesses aren't just limited to medical bills. If a company needs to create temp jobs while the injured employee heals, for example, that cost adds up with new wages and time spent training new workers. The result can be a loss of productivity or a decrease in work quality as new employees try to catch up to the industry knowledge and experience that is missing when a full time worker becomes injured.
Preventing injuries in the warehouse
The No. 1 cause of workplace injury is overexertion involving an outside source, according to the Liberty Mutual report. These kinds of setbacks include muscle pulls, tears and strains.
The best way to prevent these injuries is to make sure that employees are properly trained on and following safety protocols when it comes to lifting or pulling boxes and other equipment. When picking up objects, employees need to lift with their legs and not their backs. When using hand trucks and pallet jacks, it's important that they are pushed and not pulled to avoid shoulder injuries.
The second- and third-most common causes for injury are falls, on the same level and to lower levels respectively. Tripping hazards should be carefully monitored and removed. Materials or products should never be left on the floor in walkways and spills need to be cleaned up immediately.
Employers need to train workers on the basics of warehouse safety and keep these protocols clearly displayed throughout the facility to help mitigate these costly and dangerous risks.