South to see more warehousing efforts in 2019
1/17/2019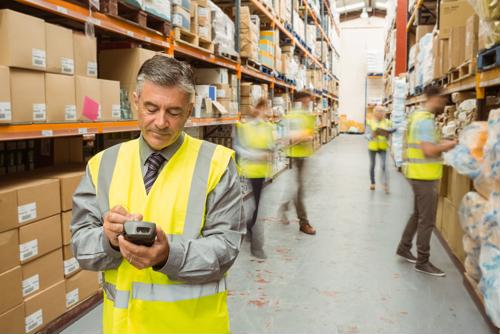 The market for warehousing space doesn't seem to be going anywhere any time soon, and that may be especially true in southern states. While activity in the sector continued to boom as last year wound down, the amount of construction and hiring in the South was particularly strong.
In November 2018 - the most recent month for which data is available - the amount of warehouse construction seen nationwide increased 43 percent on a year-over-year basis with a number of major distribution centers valued in the hundreds of millions going up in or near major cities, according to Dodge Data and Analytics. This came even as the number of new construction starts across the U.S. declined by 7 percent over the same period, though commercial investment grew 14 percent.
However, construction was still down slightly year-to-date on an annual basis, with warehouse building efforts in the first 11 months of the year slipping 7 percent in comparison with where it was at that point in 2017, the report said. Commercial building in general rose 1 percent over the same period.
A good cause
At the Veterans Education Career Transition Resource Center - an effort to help former military members find new career paths after deployment winds down - it seems that many could soon find a new area of interest in the warehousing sector, according to the Macon Telegraph. The center, based out of Central Georgia Technical College, previously only trained vets to work as truck drivers, but thanks to a $100,000 grant from Bloomberg Philanthropies, it is branching out into logistics work as well.
"This is a huge need in the region," Patricia Ross, a retired Air Force colonel who is director of VECTR, told the newspaper. "I've had people since we opened our doors say we need more people in warehousing and logistics."
That has become increasingly true in recent years, as well, because a number of major distribution centers have cropped up in and around Macon of late, the report said. The new logistics lab is expected to be open by the start of the 2019-20 school year.
A new opportunity
Meanwhile, about four hours east of Macon in Charleston, South Carolina, a Massachusetts-based pharmaceutical company is planning a new expansion of its existing office, manufacturing and warehouse facilities with an investment of $10.9 million, according to the Charleston Post and Courier. It's expected that the new expansion will both help the company continue to improve its standing in the bio-med field and also create about 160 new jobs.
When more warehousing activity picks up in any given region, it's vital for businesses to make sure they have what it takes to compete. Perhaps the most effective way is to both attract and retain staff on an ongoing basis, which typically requires offerings of strong hourly pay and great benefits. In a low-unemployment environment, companies operating in industries with a lot of competition may need to do more to stand out.