Worker pay not rising with labor demand
10/15/2019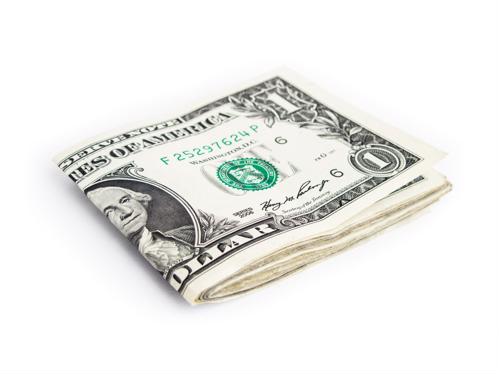 For millions of Americans, one of the most frustrating aspects of the widespread economic recovery seen in the past several years has been that they simply aren't sharing in it. Even as worker productivity soared, the average wage in the U.S. has risen far more slowly, and that has been highlighted time and again when it comes to the fact that unemployment is lingering at some of the all-time lowest levels.
In theory, when unemployment is low, wages should rise more quickly as companies compete to both attract and retain talent, but that hasn't been the case of late.
For instance, in September, the unemployment rate fell once again to just 3.5%, down from August's 3.7%, according to the latest data from the Bureau of Labor Statistics. The latest number tied a near-record low mark, previously set in December 1969. Overall, the number of people considered unemployed was just 5.8 million, down from nearly 6.1 million a month earlier.
About 4.4 million Americans could only find part-time work to support themselves - that is, those who cannot find full-time work or had their hours reduced and thus held part-time jobs to meet their needs - in September, the report said. The number effectively unchanged from August's number. Another 1.3 million Americans were marginally attached to the labor force - not working but actively looking for a job - and that was down from nearly 1.6 million on an annual basis. Only about 321,000 people nationwide weren't looking for work because they felt there were no options available for them.
Hiring continues at a slower rate
This all came at a time when the pace of companies bringing new workers aboard is still going strong, albeit not as strongly as it did previously, according to separate BLS data. For instance, the number of new hires made nationwide in August came in at 5.8 million, down from 6 million in July, with an additional 7.1 million job openings available at the end of the month.
Meanwhile, job turnover didn't change much at all (5.6 million separations), and the number of workers quitting their positions was also unchanged (at about 3.5 million), the report said. Layoffs, too, didn't budge, with roughly 1.8 million people receiving pink slips.
From August 2018 to the same month this year, organizations nationwide added about 69.5 million new hires, and lost about 67.1 million, meaning there was a net increase of about 2.4 million.
Not much change in pay
Despite some 2.4 million additional people in the workforce over a 12-month period and unemployment at a low not seen in half a century, the issue for many workers is their pay actually went down from August to September, falling one cent to $28.09 per hour, according to CNBC. That was the first decline in nearly two years, and year-over-year growth rates haven't been this low in more than a year.
Experts say this trend can largely be attributed to fears of a coming recession, or at least an economic slowdown, the report said.
Nonetheless, if businesses want to be able to continue creating jobs and keeping the workers they already have on staff, they may need to make sure their pay and benefit offerings both remain quite strong.