Pennsylvania minimum wage issue coming up again
11/19/2019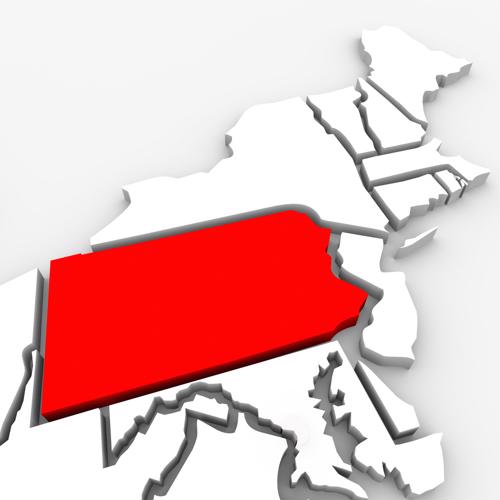 Nearly every state in the Northeastern U.S. has a minimum wage well above the federal level, with only two exceptions. One is New Hampshire, where efforts on the part of some lawmakers have repeatedly been stymied with little to no wiggle room in evidence. The other is Pennsylvania, where a large and growing number of legislators seem to be more accepting of the idea.
Both the Granite and Keystone States adhere to the federal minimum of just $7.25 per hour, but the latter may soon start moving toward a minimum more like $9.25 or $9.50 in the near future, according to the PA Post. Before the end of November, Pennsylvania lawmakers are expected to vote on a minimum-wage increase proposal that would boost pay for many residents over the course of either 18 or 24 months.
That increase is less than the $15 per hour sought by some officials - including Gov. Tom Wolf - who preferred to have the state on track to enforcing a $15 minimum by 2025, the report said. But with so many neighbors raising their minimums at least somewhat, including New York and New Jersey on a path to $15 themselves, it became evident Pennsylvania needed to act in some way to keep up. Nonetheless, lawmakers who want to see a bigger increase say they will continue to fight for at least $12 per hour.
Give and take?
Part of the legislative wrangling over this issue include the fact that business interests - which are usually arrayed against any minimum-wage increases at all - seem more willing to budge on the smaller increase, according to Allentown television station WFMZ. While $9.25 or $9.50 is far more modest than many lawmakers want, it could be seen as a fallback position.
However, that diminished "give" on the part of organizations like the Pennsylvania Chamber of Business and Industry would come with a "take": Wolf and others would also likely have to abandon their efforts to broaden overtime eligibility, the report said. It remains unclear whether those lawmakers would be willing to use such a change - which would otherwise impact tens of thousands of state residents - as a bargaining chip.
Why it's needed
This all comes at a time when it grows increasingly clear Pennsylvania still lags behind many of its neighbors in terms of worker compensation, according to the Pennsylvania Capital-Star. While the Keystone State enjoyed a salary growth rate greater than almost all of its neighbors over the last 10 years, and also marginally beat the national average, that slightly sharper increase did not nudge its average salary above the national level.
The average worker in Pennsylvania earned just over $55,600 per year as of the end of 2018, but the national average was nearly $57,300, the report said.
With all this in mind, businesses in Pennsylvania and beyond would be wise to make sure their workers are provided with not only high pay, but also excellent benefits, as a means of remaining competitive in a tight job market.