Upper Midwest sees warehousing taking off
2/11/2019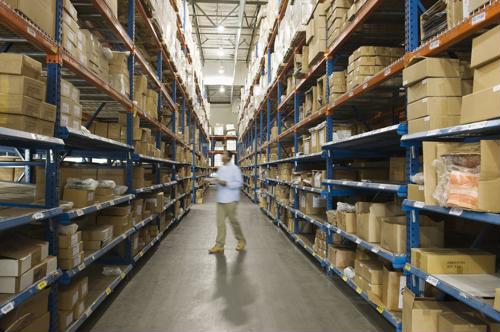 Many parts of the country - especially those in and near major metropolitan areas - have seen the number of warehouses within their borders surge in the past few years, as companies had to build up logistics infrastructure to meet e-commerce demand. That trend has been increasingly prevalent in the Upper Midwest in particular, as states like Wisconsin, Minnesota, Iowa and more have seen growing warehousing activity.
Wisconsin is perhaps the region's leader in this surge, with a growing number of large and small warehousing operations springing up in recent years, according to the Milwaukee Journal-Sentinel. Between 2014 and 2017 - the latest years for which complete data was available - the number of warehousing jobs in Kenosha County, which includes Milwaukee, exploded from fewer than 950 to nearly 6,450.
That's an increase of nearly 5,500 in just three years, and there's plenty of evidence to suggest that this number is only going to keep growing, the report said. Kenosha County created 80 percent of all new warehouse jobs in Wisconsin over that period, as companies added some 12.5 million square feet of industrial space from 2009 to the present.
A little farther north
Meanwhile, in Brown County, a number of warehouse buildings in Green Bay were recently renovated to accommodate growing demand for such space in the region, according to local television station Fox 11. Local efforts have been able to rehab three such buildings on one plot of land in recent years, and the latest - which will open in April - has already seen about one-third of its floor space scooped up by local businesses. A fourth warehouse on the site renovation is underway.
In addition to the warehouse redevelopment, the land - which used to be home to a cannery - will also see other types of business and residential space go into its 22 acres, the report said. So far, plans are in place to rehab all but three or four of those acres.
"Now as we move north, we've got about $3.5 million dollars of road infrastructure, public infrastructure, that will be going in," Base Companies President and CEO Paul Belschner told the station. "That is going to give a broad spectrum of individuals the opportunity to come live and participate in this urban redevelopment downtown."
To the southwest
Finally, in Iowa, a packing materials and equipment distributor in Des Moines has seen such intense growth that it needs to dramatically grow its facility, according to Area Development. Shorr Packaging Corp. recently added a new warehouse and operations center, increasing its floor space 71 percent to about 162,500 square feet, and consolidating three small warehouses into one large facility to increase efficiency. The new site is only about seven miles from downtown Des Moines, giving the company easy access to business partners on an ongoing basis.
When companies are staffing up their warehouses, they need to be aware that rising competition brings with it the need for better pay and benefits. Those offerings not only help attract new workers in an increasingly competitive field, but also retain them for the long term.