New Jersey warehouse industry has developers excited
2/19/2019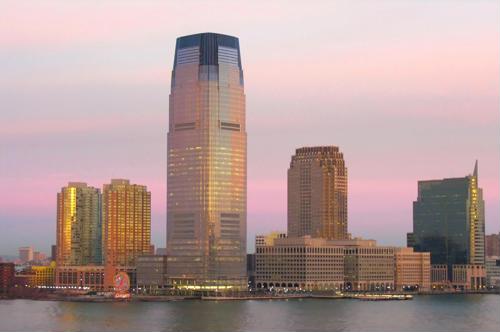 New Jersey may not have any particularly major U.S. cities within its borders, but its proximity to some of the biggest - New York City, Philadelphia, and Washington, D.C., chief among them - makes it a prime market for warehouse development. That trend certainly continued in 2018, as industrial spaces in the state were scooped up at a record not seen since the last days of the 20th century.
While the Garden State saw industrial development surge throughout last year, companies bought up just about every inch of floor space - some 12.8 million square feet of it - to beat the all-time record seen in 1998, according to the latest data from TransWestern. This brought the state's industrial vacancy rate to the lowest level ever observed, which had been reset in each of the previous five quarters as well, and has fallen by 50 percent since the first quarter of 2015.
New Jersey has seen companies put up about 35 million square feet of industrial space since the start of 2011 and new development continues apace, particularly in the northern and central regions of the state, the report said. However, while the industry is still expected to keep going strong in 2019, there is also reason for concern when it comes to a slowing rate of growth, even as many conversations in the state capitol turn toward upgrading infrastructure that will only make New Jersey more attractive to warehousing developers and occupants.
A new project in Central Jersey
In Florence Township, the local planning board recently approved a massive warehouse measuring roughly 528,000 square feet to be built at the site of an old pipe factory, closed for nearly a decade, according to CentralJersey.com. The developer of the site plans to put the facility on a lot of about 72 acres, and activity around the site is expected to be bustling.
As part of the deal, the developer is also expected to do some infrastructure work on the property to develop a local bike and walking path, as well as contribute some $375,000 to that project overall, the report said. All such projects are hoped to be completed by fall or winter next year.
Next door to New York
Meanwhile, across the Hudson River from New York City, construction on a massive warehouse measuring almost 662,000 square feet is about to begin in Newark, New Jersey, according to Globe Street. The site, located near a number of major thoroughfares including Interstate 95, is expected to be completed later this year.
"Demand for industrial space in northern New Jersey remains high, resulting in rapidly dwindling availability for companies looking for bulk class A facilities in this premier distribution market," Ben Rosen, vice president of leasing and development for Duke Realty in New Jersey, told the site. "Our new building will offer tenants a truly unique opportunity to lease a modern bulk distribution facility with unparalleled access to New York City, Port Newark/Elizabeth, Newark Airport and New Jersey's most important arterial highways."
When competition for warehousing space and workers heats up in any given state, it's vital for companies to make sure it's easy to continually attract and retain talent.