High-tech training options coming for logistics work
3/14/2019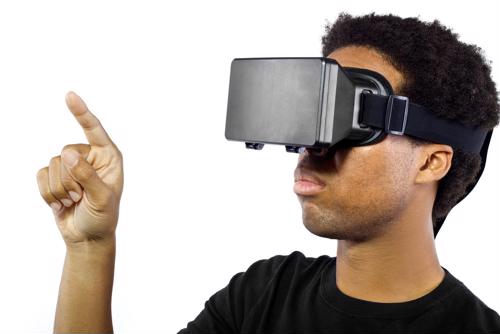 Across the country, the growing prevalence of warehousing work - particularly thanks to the e-commerce boom but also due in large part to a broadly improving economy - means innovation abounds. That is even the case when it comes to addressing logistics training, as companies increasingly turn to high-tech options to ensure workers get all the skills they need with faster turnaround times.
For instance, General Electric's distribution center in the greater Denver area is seeing more business than ever because the Rocky Mountain State is home to many new residents, and the industry giant is trying to onboard as many workers as possible to meet demand. The company recently revealed that one such training tool is a virtual reality program that reduces training times by as much as 60 percent. As one might expect, the software works by giving workers what feels like real-world experience without the risk of actually slowing or disrupting operations, and can be used for any number of tasks, including operating a forklift.
Because of how much the Denver area has grown in recent years, GE recently invested some $150 million to expand the facility, including with more high-tech tracking of just about everything in the warehouse, the report said.
"This facility allows us to grow with the region as it continues to attract more owners," said Randall Fong, regional sales manager for GE Appliances. "It also gives us the ability to serve our customers quickly and efficiently, so they can meet the high demand."
Just keeping up
In fact, VR has rapidly risen to prominence within the warehousing sector as a critical tool in everyday operations, according to IndustryWeek. Not only is it useful for onboarding talent more easily, but it's also useful when it comes to training long-standing workers for next-gen skills and tasks companies need to keep evolving as the industry shifts.
Furthermore, companies get a benefit from this kind of training effort because it is totally standardized, meaning everyone learns the exact same information the exact same way, the report said. That doesn't necessarily mean such training replaces traditional classroom learning, or that it should, but it is certainly a separate powerful tool to ensure everyone is on the same page as evolution in the warehouse becomes even more commonplace.
AR has a role as well
In addition to VR being used in training exercises, a similar technology - augmented reality - is gaining traction in actual logistics work, according to industry consultant Andrew Arnold, writing for Forbes. Increasingly, distribution centers are equipping their employees with smart glasses that show real-time information about items in the warehouse, making the picking and packing processes go more efficiently and smoothly.
When companies are investing in this kind of technology to improve operations, they would also be wise to make sure they're investing in skilled labor as well. That means providing workers with higher pay and better benefits as a means of retaining their well-trained talent, and also attracting new workers to meet growing demand whenever needed.