Massachusetts weighing increase in tipped minimum wage
7/15/2019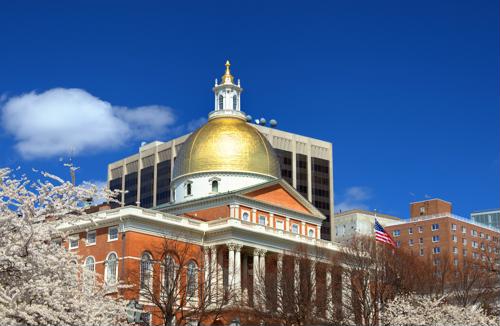 Last year, lawmakers in Massachusetts passed a "grand bargain" bill that would slowly increase the Bay State's minimum wage to $15 per hour by 2023. However, that headed off efforts on the part of worker advocates to also create "one fair wage" of $15 per hour for tipped employees, among other sacrifices conceded to allow for the $15 minimum wage. Now, some legislators are trying to bring tipped workers back to even with their hourly wage-earning counterparts.
Twin bills in the Massachusetts House and Senate that would keep bringing up the tipped minimum wage through 2027 are now being considered, according to the Worcester Telegram. Currently, the tipped minimum is slated to stop its ascent at $6.75 per hour by 2023, but if the "one fair wage" bills pass, it would keep rising to $15 per hour to match the hourly minimum wage.
"We are just trying to make sure that the most vulnerable folks, those folks that are working in kind of the lower wage hospitality industry, can make enough to be able to support themselves and their families," State Rep. Natalie Higgins, a Democrat representing Leominster, told the newspaper.
Worker pressure
As with so many efforts to raise the minimum wage or increase the power of workers' rights overall, activisists seem to have helped spur the two "one fair wage" bills. Many showed up at a hearing of the state's Joint Committee on Labor and Workforce Development earlier this summer to testify in support of tipped workers earning the same as hourly workers, according to Boston public radio station WBUR.
About 166,000 workers in the Bay State are servers who earn this level of pay, which currently has a minimum of just $4.35, the report said. Of that number, about two-thirds are women, and they tend to make about 80 cents on the dollar versus men earning the tipped minimum. Lawmakers say the increase would promote gender - and racial - earning equality.
Other machinations
Meanwhile, Massachusetts lawmakers are also concerned about the decline in teenagers getting involved in the workforce, which is being seen within the Bay State and across the U.S., WBUR further reported. To that end, some are worried that part of the reason for this is employers are unwilling to pay teen employees the state's ever-increasing minimum wage, and as such want to introduce a new, lower level of minimum pay for workers under 18.
Specifically, one piece of new legislation - now being considered in the House - would establish a minimum wage of $11 for teens who are in their first 90 days on the job, the report said. Another would set it at 80% of the prevailing minimum wage, and one more would allow teens who work 20 hours per week or less to earn the federal minimum wage of just $7.25.
If companies in any industry want to compete effectively within their areas, they will need to be proactive about providing workers with the highest possible pay and best available benefits on an ongoing basis. Doing so will help them attract and, perhaps more importantly, retain talent.