7 common warehouse accidents to avoid
9/16/2019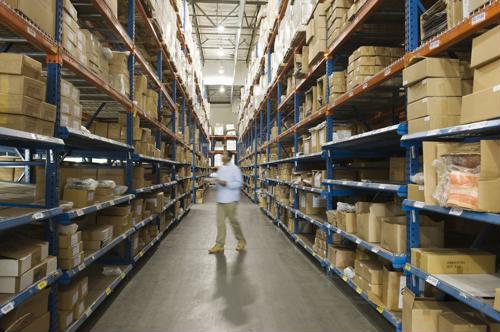 Over the course of a given week, month or year, warehouse workers are likely to encounter potentially hazardous situations. These can arise for no particular reason, or because risks are allowed to accumulate over time, potentially putting employees in needless danger. For that reason, companies have a responsibility to ensure they not only educate their workers about the most common risks they're likely to face, but also how to deal with them.
The following scenarios are the most common safety issues your workers are likely to encounter in the course of their daily work:
1) Repetitive stress injuries
When employees are asked to do the same things over and over every day they're at work, they can develop injuries that come because they simply make the same motion dozens or even hundreds of times per shift, according to the Material Handling Exchange. For that reason, it might be wise to mix up duties on a weekly or bi-weekly basis so employees are less likely to suffer from these issues.
2) Slipping and tripping
It's natural for debris to build up in some parts of the warehouse, but cleanliness is something that needs to be addressed on an ongoing basis, the Material Handling Exchange noted. If there's any obstacle on the ground in areas where workers walk frequently, they could trip or slip on them and injure themselves.
3) Issues with hazardous materials
In some warehouse settings, workers may be asked to handle hazardous chemicals or other potentially dangerous materials, according to MSDS Online. While some incidents may be unavoidable here, you should always ensure anyone with access to these chemicals - let alone those who have to handle them on the job - is properly trained for how to interact with them.
4) Pallet rack or shelf collapses
It may seem as though shelf collapses are unavoidable, but they aren't, MSDS Online cautioned. Prioritizing regular reviews of all such equipment to determine whether it's in good shape, and training employees for how much weight shelving can handle, is a must to prevent injuries of this type.
5) Falls
If your warehouse is large enough that you have employees working at height, whether from a mezzanine or on a powered lift, you need to train for how to do so, and provide all safety equipment necessary to prevent fall risk, MSDS Online advised. As with shelving, you should also conduct regular reviews of the quality of such equipment and replace anything that looks worn-out.
6) Heavy equipment collisions
Workers who do their jobs near pallet jacks and forklifts need to keep their heads on a swivel to ensure they don't inadvertently walk into the path of such equipment, according to Rack Express. As a result, you should ensure you have safety lights and back-up noise signals for any such equipment, and train workers on how to interact with or use them.
7) Falling items
Sometimes, items can fall off high shelves and potentially endanger workers below, Rack Express added. This is often a materials-handling issue, so you need to continually show workers how to properly shelve and retrieve items, especially from high points.