6 ways to set your warehouse up for success in 2021
11/9/2020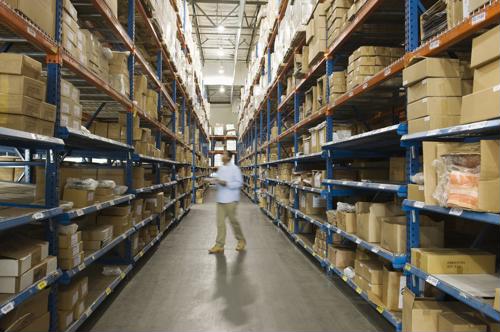 When you're running a warehouse, things can get hectic in a hurry, especially around the holiday season. However, that extra activity at the end of the year doesn't mean you shouldn't be working toward a more successful future at the same time; it may take more prep work than you realize to hit the ground running in the new year.
What does that entail? The following issues are all areas of your operations you need to examine in the next few weeks:
1) Get the staffing level right
While you may have added plenty of staffers in the past several weeks to meet your needs for the holidays, the odds are good you won't need to retain all of them once the holidays are over, according to Cisco-Eagle. For that reason, you need to determine how many of those seasonal workers you will keep, if any, and prepare your organization for what your teams will look like at the start of 2021 and beyond.
2) Train, train, train
If you don't already make training a central part of your operations, now is the time to start mapping out those efforts, Cisco-Eagle added. Whether you're continually holding sessions for relatively new hires to show them how to do everything, or re-training your long-tenured staff so they are constantly reminded of your preferred best practices, this is the kind of thing you can't afford to overlook in your operations.
3) Right-size your productive space
While the actual size of your facility is unlikely to change unless you shell out the money to build an addition or even pick up stakes and move to a larger space, you might need to do more to rearrange your floor plan for maximum efficiency, according to Infoplus. If, as you add staff, find that there are sometimes snarls in certain parts of your warehouse, a new layout for everything could help sort out those issues.
4) Determine your equipment needs
Along similar lines, you might also need to think about whether the time is right to add equipment that makes workers' jobs easier and more efficient, Infoplus said. A few extra dollies or hand carts might be all you need to facilitate a more efficient operation, but you might also need to make a larger investment around forklifts and other heavy machinery.
5) Get a better handle on data
If you're not electronically tracking everything that takes place in your facility, you may be leaving room for efficiency on the table — simply because "you don't know what you don't know," according to Ace Equipment. Now is certainly the time to assess your options for better tracking and enact them once the new year arrives.
6) Be better about cleaning efforts
Finally, you need to keep in mind that a clean warehouse is a safe and efficient one, and make sure you're doing as much as you can to keep the whole facility tidy on an ongoing basis, Ace Equipment advised. That includes not only hiring more janitorial staff in some cases, but also impressing upon employees the importance of such work.