6 areas of focus for employee COVID safety
12/15/2020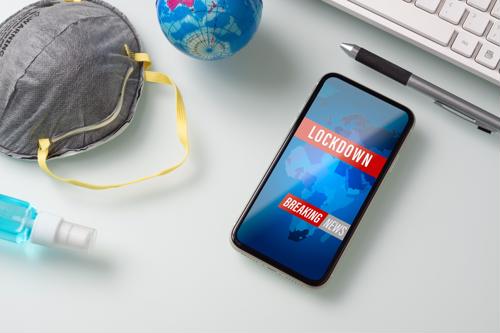 While many companies shifted their operations during the first serious wave of the novel coronavirus pandemic, many have not done the same more recently, even as cases have surged to new highs. While there is certainly a tendency to look at safety changes in a sort of "been there, done that" attitude, you simply can't afford to skimp on worker health and safety.
That means readopting the habits you took on in late winter and early spring, such as the following:
1) Provide plenty of disposable PPE
During the initial phases of the COVID lockdowns in early 2020, large quantities of high-quality personal protective gear were hard to come by — but that's not the case anymore. As such, you need to provide workers with plenty of safety equipment while they're on the job, according to Robin. These should be single-use products with no sharing allowed so workers are always in a position to stay healthy.
2) Clean, then disinfect — and do it more often
The past several months have seen people be more proactive about disinfecting, but in many settings, that's not going to be enough, Robin said. Surfaces should be cleaned before they are disinfected so nothing is potentially lurking under a spill, dust, dirt or grime.
3) Educate employees
By now, your employees should be well-practiced in the various arts of personal sanitation for COVID safety, but a little refresher never hurts, according to ServiceMaster Clean. Reinforce proper behaviors and habits with some routine training, and you will likely find that workers are better at protecting themselves.
4) Craft a plan for response
Even if you think you continually put your workers in the best of situations, you have to account for the fact that the virus is raging outside your walls, and people will likely come to your facility sick — without even knowing it, ServiceMaster Clean advised. When that happens, you need to know exactly what to do, and putting together (or adjusting) a response plan will be critical to keep infections limited or non-existent.
5) Give cleaners time to work
One of the hallmarks of working in a warehouse or similar type of facility is that they are effectively "always on," but that's not conducive to keeping the facility clean, according to Clean Solution. As such, it's a good idea to build time in between shifts so appointed sanitizers have time to properly clean and disinfect work areas. That may only need to be 15 to 30 minutes, but it will be vital when it comes to keeping workers safe.
6) Enforce social distancing
Again, this is the kind of thing that should go without saying, but in a warehouse, it's natural for workers to be within close distances of one another, Clean Solution added. Often, that's impossible to avoid, but you can certainly do more to ensure social distancing is a recognized and normal part of your new workflows. The extra effort could be the difference between an outbreak and a limited incident.