Most small businesses see no ill effects from minimum wage increase
2/25/2020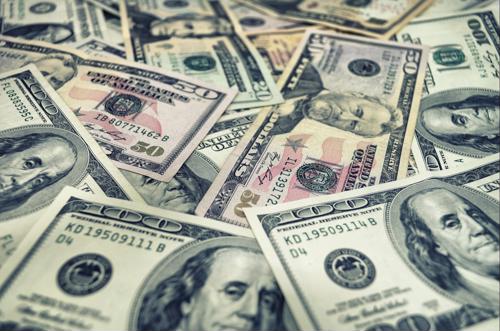 Often, when lawmakers or workers' advocates broach the subject of raising the minimum wage, among the first to respond are small business interests. These groups tend to argue that higher wages make it more difficult for smaller companies - particularly those based outside major metropolitan areas - to operate. Yet time and again, that impact has been proven to be muted at best.
With about 40% of all states across the country raising their minimum wages at least somewhat - often just adjusted for the costing of living - 54% of small businesses there say those changes will have no impact on their bottom lines in the year ahead, according to the latest CNBC/SuveyMonkey Small Business Survey. That may be due to the fact that those companies have planned for such increases and can deal with the extra labor costs, or because they already pay workers more than the minimum. Regardless of the reason, the majority say they're set up well to deal with the fallout.
In addition, even the negative consequences of those increases among companies that would see them are muted, the survey found. Fewer than a quarter of owners say they would see diminished profits and 1 in 6 said revenue was projected to fall, but fewer than that would cut hours and just 1 in 12 feared they may have to lay off workers. Moreover, none of these numbers were out of line with expectations among owners in states where the minimum wage wasn't changing.
Why it's important
The federal minimum wage of $7.25 has not changed in more than a decade - the longest period without an increase since the minimum was established at the federal level - and that's left many Americans struggling to make ends meet, according to Roanoke, Virginia, television station WSLS. Especially in states that do not have their own established minimum and instead abide by the federal rule, workers are struggling.
"You just can't make it on $7 an hour," small business owner Brenda Poole told the station. "You really can't make it on $10 an hour. Life's just too expensive not for it to go up."
This is one reason why Virginia is joining a number of its neighbors in working toward a higher minimum wage (on track to reach $15 per hour by 2025), the report said. However, that law has not yet passed and could still undergo some changes.
Other state-level changes
Meanwhile, the state of Colorado is making other changes to ensure workers get a livable wage, according to the Colorado Sun. There, the Division of Labor and Employment updated rules for overtime and minimum pay standards for the first time in more than 20 years, allowing more flexibility for salaried employees to qualify for overtime pay, increasing the threshold from people making just $23,660 to $35,568.
With all these changes in mind, small-business owners would be wise to make sure their salary and benefits offerings are always competitive with the market. Of course, going above and beyond those standards is often cited as critical to both attracting and retaining talent.