5 keys to cybersecurity for your warehouse
8/25/2020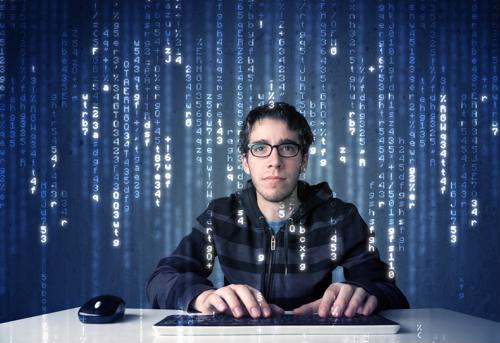 It's an unfortunate fact that, in today's world, the idea of a business being affected by a data breach or malware is often a question of "when" rather than "if." That's true no matter what business you're in, but in the logistics world, being locked out of your systems or losing critical data can create an even bigger problem than just the recovery process — it can hinder your entire operation.
Consequently, your organization needs a strong cybersecurity posture. That starts with the following tips:
1) Be on the lookout for suspicious emails
First and foremost, you need to understand the most likely point of attack for your company is probably going to be staff email accounts, which they will probably access from your network. For that reason, you need to teach your workers the basics of what a fraudulent email looks like, according to BESUK. Anything with attachments or asking for personal information could be an attack in waiting, so if your workers know how to spot and deal with these threats, you're already in much better shape.
2) Have the right protection software
Of course, it's possible that a bogus email slips through the cracks, so you need an extra layer of security to help keep your systems safe, BSEUK added. Something as simple as anti-virus or anti-malware protection — in addition to a firewall program — will help spot potential threats and flag or even quarantine them within your system. This is a critical investment for your organization and cannot be ignored.
3) Test your systems for security systems for potential weaknesses
It's not enough to assume that whatever security measures you put into place are going to catch every potential attack and nip it in the bud — you have to make sure your system can handle these threats on an ongoing basis, according to TCDI. Regular penetration testing, retraining, threat assessment and other measures are critical to ensuring vulnerabilities are limited and you are aware of your unique organizational risks.
4) Keep all software up to date
One of the easiest ways for a system to be compromised is by hackers exploiting vulnerabilities in existing software, TCDI advised. In most cases, however, the companies that develop those programs are proactive about continually patching those possible weaknesses — often before hackers even identify them. As long as you make sure you are updating your software regularly, your risk will be kept to a minimum.
5) Implement multi-factor authentication
Finally, even if an email address or other login information is compromised, something as simple as two-factor authentication will shut off that vulnerability quickly and easily, according to ZDNet. For instance, making your employees log into work accounts using not only a high-quality password, but also a code that is texted to them when they try to log in, will all but stop would-be hackers in their tracks. Employees may see this as an annoyance, but it's critical to reducing risk.