7 ideas for increasing warehouse worker engagement
9/22/2020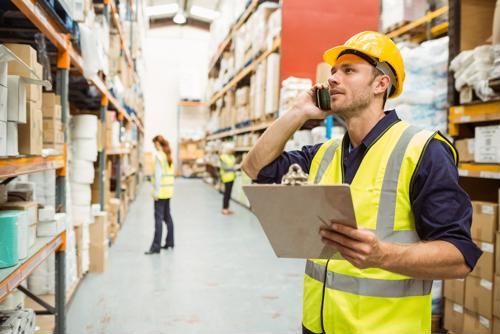 When workers are engaged with what your company is doing, they tend to put a little extra effort into everything they do. That's the simplest reason so many companies — regardless of industry — prioritize not just employee satisfaction, but getting their entire workforce to buy into their missions.
What can your logistics firm do to bring more employees into the fold and truly get them engaged? The following tips should help:
1) Bring everyone together
First and foremost, it's critical to understand that not everyone wants the same things or is interested in the same areas of your work, according to Wonolo. For that reason, assembling a task force to represent as many areas of your operations as possible will help you find new things that keep everyone from the warehouse floor to the boardroom more engaged in your efforts.
2) Don't over-manage
While some employees get a benefit out of regular consultation with their managers, most would likely prefer to be left to their own devices for the majority of the work day, Wonolo noted. As such, it may be important to only have meetings or conversations with your employees when there is something wrong, rather than just to manage them more closely.
3) Give them a career path
If you really want everyone to buy into your organizational mission, a great way to do so is by giving them a ladder for success, according to FDM4. Employees are less likely to see your work as "just a job" and more as a career when you make it clear that through hard work and success, they can advance and spend years or even decades with your company.
4) Prioritize training
If employees aren't sure why they're being asked to do things, or don't necessarily have all the skills needed to do a new task, that's a failure of management, FDM4 noted. With a comprehensive training program to build or reinforce skills on a regular basis, employees are never in the dark about what's being asked of them.
5) Leverage technology
It's easy for workers to become frustrated by tedious tasks that could be handled more effectively by or with the assistance of technology, FDM4 further advised. It could be as simple as upgrading all the old computers in your back office to the latest models, or adding new tech that makes it easier for workers to navigate your facility with real-time data.
6) Reward great work
Workers who feel they are appreciated are far more likely to be engaged with what your company is doing, and there's no better way to show appreciation than with perks and rewards, according to Logistics Viewpoints. They don't have to be expensive or intricate, and even steps like publicly recognizing good work typically goes a long way.
7) Make feedback a two-way street
Providing feedback to your employees is part of good management, Logistics Viewpoints added. However, you should also be willing to listen to workers' impressions and take them into consideration when trying to improve your business, just as you expect that your feedback for employees will be incorporated into their daily routines.