5 ideas to cut down on warehouse labor costs
11/17/2021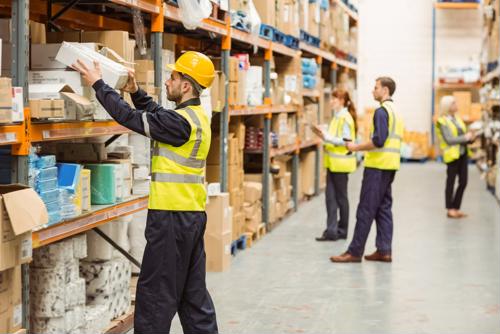 As the supply chain marches on toward the holiday season, many warehouses are thinking about next year's labor budget. Labor shortages across the industry have taken their toll on warehouse productivity, leaving many scrambling to cut down costs.
Here are five ideas warehouse managers can use to cut down costs and save big for next year's labor budget.
1. Allocate resources where most appropriate
Nowadays, warehouses have a fleet of innovative technologies to help them meet supply chain demands. As the holidays approach and the labor shortage continues, warehouses will likely continue to lean on automation. But if you're not allocating resources to the right areas, you risk putting both technology and labor to waste.
Rather than reliance on one or the other, warehouses need to balance between the two. According to data collected by Coyote Logistics, as shared by Supply Chain Brain, suppliers actually reported a 3% decrease in preference toward automation compared to two years ago. The areas where automation shifted toward a preference for human capital included inventory management and obtaining quotes, whereas data analysis and identifying inefficiencies skewed toward automation.
Putting resources to task in the wrong areas can expose your warehouse to suboptimal performance. The appropriate balance of technology and labor helps squeeze the most out of your budget.
2. Use a workforce management software
Many warehouses are using digital solutions to better manage their labor expenses. Workforce management software enables a business to manage schedules, track work and optimize performance all in one place. For example, managers can schedule the optimal amount of workers at certain hours depending on the amount of work that needs to be done.
Many software solutions also provide insights into worker performance and productivity. Managers can see in real time how their employees stack up to established key performance indicators and know whose work is falling behind.
3. Focus on worker retention
The best way to cut down labor costs is to avoid replacing workers in the first place. It costs warehouses $7,000 to replace a worker, according to Kane Logistics. If you factor in lost productivity and other impacts, worker replacement eats away at those hard-earned profits.
Warehouse associates represent human capital, but they're human beings first. Check in with your workers often to gauge morale and keep them engaged. Happy workers are more productive, spread positivity, stick around longer and are more likely to excel.
4. Take advantage of smart technology
Supply chains continue to sit on the cutting edge of technology, readily adopting newer, smarter solutions from end to end. Smart technology is especially adept at automating tasks and reducing overhead costs.
Innovations like robotic pickers and autonomous forklifts not only save workers the physical stress of manual labor, but optimize the lengthy picking process. In the long run, warehouses save big while also streamlining jobs and improving efficiency.
5. Identify your star workers
High-potential employees are often the most productive, efficient and coachable workers in the warehouse. They learn fast, promote professional development and rarely need to be directly managed. Better yet, they seek out fellow leaders and help them stay on task.
By identifying who your warehouse's stars are, you know which workers you really needn't worry about. Management's time is better spent supporting the associates who do need to be supervised, coached or retrained. All in all, your warehouse's high-potential employees help you cut costs and optimize your labor budget.