7 ways to beat the warehouse labor shortage
12/1/2021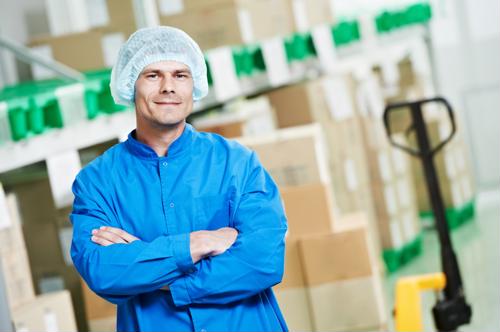 Thanks to the "Great Resignation," supply chains are struggling to keep up with demand. Without the necessary labor, warehouses simply don't have enough hands to stay productive.
So, what's a warehouse to do without any workers? Fortunately, there are options. Here are seven things a warehouse can do to survive the ongoing labor shortage.
1. Seasonal help
When warehouses are short-staffed, temporary workers are a go-to solution. Despite the nature of their employment, seasonal hires are a great short-term remedy.
Not only are temporary warehouse associates already well-versed in the fulfillment process, they can quickly onboard and pick up the slack. Plus, warehouse managers always have a shot at retaining seasonal help year-round.
2. Robotic pickers
Often the most significant — also the most time-consuming — part of the fulfillment process is picking. If you're not picking the right products accurately, your orders won't be fulfilled correctly and customers won't be happy. For this reason, picking is an often meticulous endeavor.
Robotic pickers automate picking and expedite the process, saving both time and money in the end. These robots aren't just fast and accurate, they also save workers the trouble of walking around the warehouse in search of products.
3. Self-driving carts
Similarly, automated carts like those from Fetch Robotics can help warehouses stay efficient. Autonomous carts like theirs can double productivity while also saving over 30 hours of labor and 118 miles of walking.
4. Change your recruitment strategy
If replacing your former employees is a struggle, your recruitment strategy may be in need of an update. Sit down with your hiring manager to hash out a new plan for filling the gap in your warehouse. Spread the word on social media, on job boards and through word of mouth. If necessary, don't be afraid to outsource recruitment to a third party.
5. Rehire your recent retirees
According to the IRS, retirees can still receive their benefits if they're rehired by their plan's sponsor. In other words, if a warehouse is suffering through a labor shortage, the IRS will allow that company to rehire its retirees without halting their pension plans.
This is a major asset to managers who are struggling to hire new associates. Not only can a retiree return to work for a short period of time, they can pass on knowledge to their peers.
6. Cross-train your workers
When a worker leaves their job, they don't leave behind their experience. Skill and expertise walks out the door behind them. That's why CBIA recommends cross-training employees in other areas of the fulfillment process. In doing so, cross-trained associates can fill in when their peers are absent.
7. Lean on mentorship opportunities
In the same vein as cross-training, establishing a mentorship program can mitigate a gap in the workforce. When warehouse associates develop a close relationship with a mentor, they're not just learning new skills — they're staying engaged. Maximizing employee engagement will go a long way toward worker retention. Better yet, your associates will work more efficiently, too.