4 keys to better picking and packing training
4/26/2021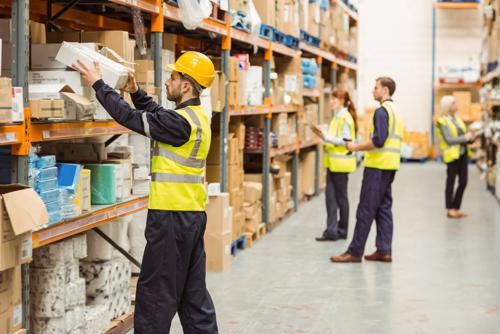 In any warehouse setting, it's undoubtedly important to give your employees regular training so that they can make the most of their time at work. That's true both when it comes to training itself, and when they're putting the training into action on the warehouse floor on a daily basis. The question you may have, then, is how to maximize the impact of these sessions so your pickers and packers are always in a position to put their best foot forward.
The following suggestions should help you do just that, giving workers a stronger sense of the how and why behind the techniques you want them to put into action:
1) Teach the importance of the theory
There are a lot of steps that go into the picking and packing processes — as well as the level of top-level organization required to keep everything running smoothly — and it can be helpful to give your employees a peek behind the curtain on this front, according to 6 River Systems. For example, if they know why things move to and from the closest shelves, and the thought processes that go into the methods of picking and packing you actually employ, that can make them better at their jobs, especially as they move up the corporate ladder.
2) Master the tools
You no doubt have a lot of different pieces of equipment under your roof that pickers and packers interact with on a regular basis, 6 River Systems said. It can be incredibly helpful for everyone to get at least a basic understanding of how each one works (up to and including getting everyone certified to operate heavy equipment like lifts). The reason why is simple: You want everyone to have as many different skills they can easily deploy as possible, so if any issues arise, you always have a reasonable backup plan in place.
3) Different picking methods make a difference
Along similar lines, your organization can employ a number of picking processes in its normal operations, according to Newcastle Systems. In some cases, they may even change over time, depending on demand and seasonal changes to your operations (such as staffing up around the holidays). Is your standard process based on zone picking, wave picking, or picker-to-part? What do you do when demand spikes? When people understand the benefits and drawbacks of each one, and how to maximize their effectiveness, your whole business can benefit.
4) Reduce the number of touch points
This is the kind of change that likely needs to start at the top, but ideally, each item you pick from warehouse shelves and pack into boxes will only be touched once, according to GWP Group. Such a process reduces packing errors and helps workers make the most of their time and effort. Training for more effective picking via this method can go a long way because it means nothing has to be packed twice (first into a tote or other means of conveyance, and then into the shipping package).