5 benefits that make your warehouse role unmissable
5/16/2022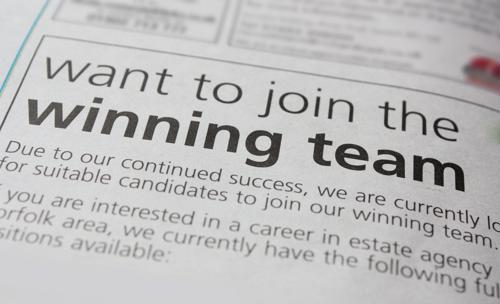 Attracting and retaining warehouse staff has rarely been tougher. The pressure on logistics has risen while a shifting, anxious job market leaves many candidates calling the shots. Wherever they look, they are spoilt for choice. Statista reports that the U.S. logistics market is set to be valued at over $1.25 trillion by 2025.
A question may present itself: how can you stand apart from other supply and logistics businesses, finding people who will enhance your competitive edge? Employee benefits are a solid answer. We've narrowed down five benefits that will make your hiring opportunities more magnetic.
1. Social rituals
The exact nature of these will be up to you, but a handful of team-building exercises – games, challenges or evenings out together – builds an essential sense of connection. Consider hosting a special lunch once a month, with segments that bring people to talk about themselves or something they enjoy. Set aside a budget for quarterly events and make sure your workforce knows they're coming.
2. Unlimited holidays
At first glance, you might think this is unfeasible. Won't workers take a free-for-all policy to its absolute limit? In fact, they usually don't. The Wall Street Journal reported that Americans left an astonishing $244 billion of unused holiday behind in 2015, according to Oxford Economics; the value is likely higher today. Meanwhile, unlimited time off makes days more productive – a sign of appreciation and care. By giving staff the freedom to travel, recharge or hone new skills, you can emphasize that hitting quotas and schedules keeps this perk active, giving them control over achievements and rewards.
3. Career investments
With the sheer amount of skills anyone must learn for a place in the modern workforce (not to mention rising college costs), candidates will appreciate you putting cash into their development. What courses might you fund? Operational refinement, technology deep dives and management training are just some of the prospects that can tie up your benefits package. Even something more prosaic, like a language course, can help new workers shape themselves for long-term positions anywhere you're based.
4. Cutting-edge tools
Seamless logistics depend on vehicles and instruments that evolve rapidly every year. Some of these changes are ergonomic, increasing safety and limiting risks (especially for chronic pain on the warehouse floor). The U.S. Bureau of Labor Statistics, for example, claims that 7,000 forklift-related injuries occur on an annual basis. If you invest in the latest models, you're giving workers the best tool not only for the job, but for their own protection.
5. Volunteer time
Younger employees, in particular, look for fulfillment beyond the fact of having a job. They're often just as concerned with their employer's impact on the local community, global issues and environmental concerns. With this in mind, striking a charitable partnership can satisfy more people with great soft skills. Find something that chimes with you too, and arrange for a full or half-day every month when your workforce lends a hand to a non-profit cause.