Federal study finds minimum wage insufficient for workers
10/25/2017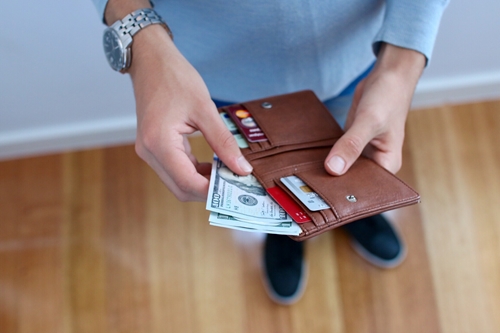 The idea behind raising the federal minimum wage is a simple one: Many working families are struggling to get by, and a higher hourly wage would allow them greater financial freedom while working fewer hours. Now, a recent federal study shows just how important a step that would be for millions of workers.
Currently, about 1 in 5 working families earning $7.25 or less per hour live in poverty, as do 1 in 8 earning between that number and $12 per hour, and even 1 in 20 earning up to $16, according to new data from the non-partisan Government Accountability Office. Workers earning less than $16 per hour make up about 40 percent of the overall workforce in the U.S. between the ages of 25 and 64, and millions of them have children.
Digging into the data
Nearly half of all single-parent families with a minimum-wage earner lived in poverty last year, but that number fell to just 17 percent when workers earned between $12 and $16 per hour, the GAO found. Meanwhile, the average minimum-wage worker had an annual salary of less than $12,500 last year.
"As this new report shows, $7.25 minimum wage is a starvation wage that is not enough to keep working families out of poverty," said Vermont Sen. Bernie Sanders, whose office asked the GAO for the report. "The United States Congress must raise the minimum wage to a living wage: $15 an hour."
States in the way?
Meanwhile, a number of states have actually tried to block efforts on the part of local governments to independently raise their own minimum wages above state or federal levels, according to CNBC. Consumer advocates note these preemptive moves on the part of state lawmakers to limit minimum wage growth are especially damaging to workers, and contribute to both economic inequality and widespread issues for the middle class as a whole.
However, this comes as a number of other states are planning to boost their minimum wages to significant new thresholds, such as Massachusetts and Washington (moving up to $11 per hour) and New York and California (up to $15 per hour), the report said.
The more independent companies can do to boost wages and benefits offerings in the months and years ahead, the better off both they and their workers will be. Employees get the benefit of more financial security, while businesses retain their workers long-term.