5 ways to address the big challenges of seasonal surges
11/19/2019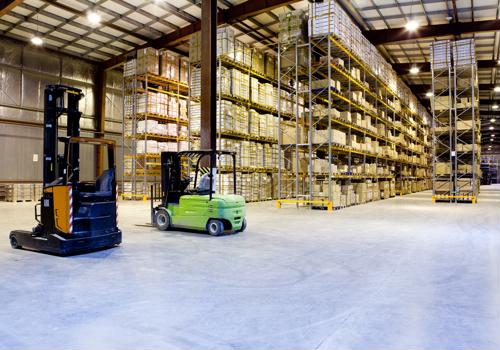 Many warehouses run into a series of challenges in and around the holiday season, simply because demand for shipping and storage services around the holidays are so significant. For that reason, managers have to make sure they've done all they can now - in the weeks before Thanksgiving - to ensure another successful shipping season in which everything goes according to plan.
These are just some of the ways to tackle the big issues:
1) Try to maximize space
If you don't already have a plan to make the most of every cubic inch of your warehouse's space with the holidays approaching, you may be letting opportunities slip through your fingers, according to Ware 2 Go. The more you can do to improve your shelving layout and organization at this time of year, the better off you will be throughout the holiday season - and beyond.
2) Know your staffing needs
Many companies have to be able to add employees at this time of year, and warehousing operations in particular may need to expand hours and have the commensurate bump in staffing to meet their needs, Ware 2 Go added. That may require you, as a manager, to crunch some numbers and see what you can afford to add thanks to the increased demand, but perhaps more importantly, that research will tell you whether you need to add staff to current shifts, or simply tack an extra shift onto your current operations.
3) Track the important data
You can't make the best possible decisions about your company's holiday season if you don't know what your needs are, according to Square. For that reason, you should already have key performance indicators that you monitor on an ongoing basis to determine where you stand and, potentially, what you need to focus on to get the most out of your staff and data collection for the holiday season.
4) Keep workers well-trained
When you add new workers, make sure they have the know-how to do the jobs required of them, with little need for clarification or direction after an initial training session, according to F. Curtis Barry & Company. However, a similar approach applies to longer-tenured staffers around this time of year, because they will be working with people who are less familiar with your processes, and also because it never hurts to have a refresher.
5) Intend to keep seasonal staff around
Of course, if you're going to the trouble to train new staff for the holidays, it also helps to get as much return on that time investment as you can, F. Curtis Barry & Company advised. For that reason, you should always be prepared to offer at least top-performing seasonal staff the opportunity to stay on the job after the holiday rush has ended. In fact, this may be a further enticement when you're trying to attract seasonal staff in the first place.
It's also vital, however, to make sure your salary and benefits offerings are strong enough to outpace the competition - and that goes for both seasonal hires and long-time employees.