More major companies see value in raising minimum wage
4/2/2019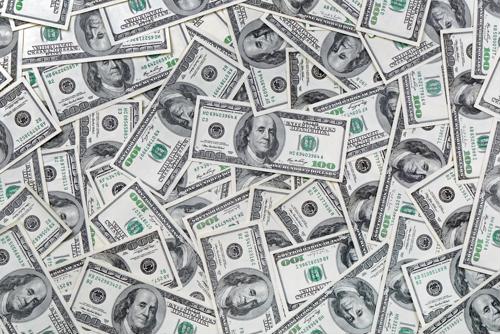 The minimum wage has been on the rise in various parts of the U.S. for some time, and it's becoming more likely that most states which haven't adopted these increases will follow suit rather than pushing back against the trend. With many states having already increased their existing minimum wages in recent years, and more now weighing the prospect, it seems some of the nation's largest employers are giving up their opposition to these improvements and instead taking many of the same steps themselves.
Target, for instance, recently announced that it will pay every employee at least $15 per hour by 2020, in light of rising wages across the country and pressure from other competitors for top talent, according to Business Insider. The store is the nation's second-largest retailer, and while the company had previously announced an increase to $12 an hour for everyone hired after late September, it also sees why this is not enough to keep the company going as strong as it has.
That, in turn, is expected to translate into more satisfied employees and greater worker retention for the retail giant, the report said.
Giving up the fight
While Target has been somewhat progressive on wage growth for its own employees, other companies have fought tooth and nail to prevent such increases on the grounds they would eat into corporate profits. McDonald's is one such company, which has repeatedly lobbied against minimum wage hikes at the local, state and federal levels in recent years, according to Politico. But now, the fast food titan is reversing course, urging lawmakers to slowly phase in those changes instead.
"We believe increases should be phased in and that all industries should be treated the same way," Genna Gent, McDonald's vice president of government relations, wrote in a letter to the National Restaurant Association, a lobbyist group that has opposed minimum wage growth nationwide. "The conversation about wages is an important one; it's one we wish to advance, not impede."
This comes after many McDonald's locations and franchisees have faced criticism for low wages, and amid pressure from union groups to change some of their business practices, the report said. As such, workers' advocacy groups celebrated the change in direction.
Getting out in front
Many of these changes come, as Target acknowledged, at a time when competition for skilled labor is quite high, according to The New York Times. The payment processing company Gravity, based in Seattle, announced in 2014 that it would raise its minimum wage to $70,000 annually. Over the course of a few years, it grew and was able to hire about 80 new workers as the company flourished. That increased its employee base by two thirds.
"For Gravity, it's worked out great, and I think this type of behavior on balance would work out great for every single company in the world," co-founder Dan Price told the newspaper.
Raising internal wages above and beyond what is legally required is a great way to continually attract and retain talent, and the same is true of improving benefits offerings. Companies in competitive fields, in particular, would be wise to institute these practices sooner than later.