New Hampshire lawmakers to keep pushing for higher minimum wage
9/17/2019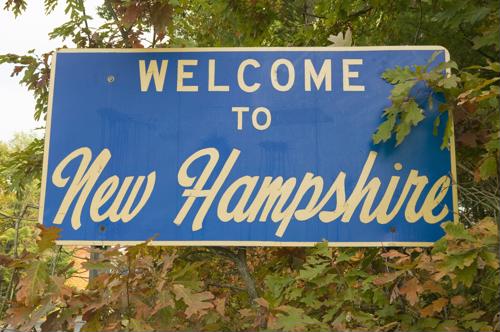 With minimum wages on the rise in almost every part of New England, the lone holdout is New Hampshire. In the Granite State - which abides by the federal minimum of just $7.25 per hour - lawmakers have acted to raise the wage for the lowest-paid workers but were stymied by the governor. However, there seems to be an ever-mounting understanding of just how important an increase has become.
Through the end of 2017 - the latest year for which complete data was available - the average weekly salary in New Hampshire was a little over $1,000, according to new research from the New Hampshire Fiscal Policy Institute. But in some areas, the number was significantly lower, with five of the state's 13 counties seeing average wages of about $900 - or less. The lowest was in Carroll County, where workers take home an average of just $702 per week.
Adjusted for inflation, there's been almost no change at all in weekly wages for any county since 2009, and the same is true of median household income, which checked in at about $73,400 through the end of 2017, the NHFPI found. When considering inflation, that number is in line with the height of pre-recession levels. Moreover, about 1 in every 3 households in the state makes less than $50,000 per year, and 1 in 5 make less than $35,000. This all comes as private-sector jobs in the state that pay more than the average wage have largely declined between 2008 and 2018.
Legislators making headway?
Earlier this year, the state's legislature passed a bill that would have established a $12 minimum wage in the state by 2024, only to have it vetoed by Gov. Chris Sununu, according to former state Rep. and state Sen. Jackie Cilley, writing for Foster's Daily Democrat. That change would have enabled New Hampshire to keep pace with changes in neighboring Maine, but still fall behind Vermont and Massachusetts.
The bill would have helped at least 76,000 workers get at least some increase to their income, and Cilley noted that many states that have raised wages are also the ones where job creation is flourishing. In general, higher pay may help the Granite State more effectively compete for talent and attract employers with higher wages.
What comes next?
While the governor vetoed the bipartisan wage increase bill, there is optimism across the Granite State that legislators have secured enough votes to overturn that veto and enact the wage regardless of the chief executive's wishes, according to the New Hampshire Business Review. In mid-September, lawmakers will convene to vote on the nearly 60 bills Sununu vetoed earlier this year, including 32 that were related to business.
It might be a tight vote, however, the report said. New Hampshire law requires a two-thirds vote in both houses of the legislature to overturn a governor's veto but passed with closer to 60% of lawmakers in each house supporting the bill initially.
With all this in mind, it's vital for companies in New Hampshire to make sure they continue to offer higher-than-required pay and great benefits, as a means of continuing to attract and retain top workers.