Hawaii could raise minimum wage in 2020
1/7/2020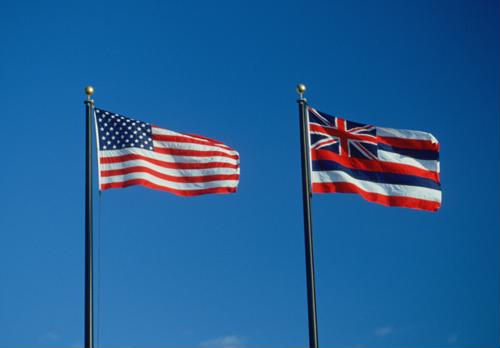 Many states have been debating the efficacy of raising their minimum wages in recent years, and one that has largely kicked the can down the road on the issue is Hawaii. The argument for a higher minimum in the Aloha State is relatively simple: It has the highest cost of living among all states, and yet has a minimum wage of just $10.10 per hour. With the new year approaching, the topic is once again heating up.
Experts largely agree that the current minimum wage is inadequate for workers to earn a relatively comfortable living, falling as much as $7 short of what the average person needs to pay for basics like housing, food, utilities and so on, according to Honolulu Civil Beat. Because of the unique position the state is in, even a $15 minimum wage would not be enough to help the more than 1 in 3 workers who do not make what's considered a living wage.
That amounts to about 250,000 people, including nearly half of native Hawaiians, the report said. In addition, it's estimated that more than half of all children in the state have at least one parent making less than $17 per hour.
Dealing with the reality
Data suggests that, because of the logistics of delivering goods to the island state, every $100 a person earns is only worth an average of slightly more than $84, relative to their mainland counterparts, according to The Garden Island. There are other factors that contribute to this high cost of living as well, such as tax policies and housing shortages, among many other issues.
For that reason, business interests that oppose a minimum-wage hike for fear of what it would do to their bottom line have been somewhat successful in pushing for other changes, the report said. However, there is also an acknowledgement that even addressing the cost of living indirectly will probably not be enough to bring Hawaiians more in line with the cost of living on the mainland.
What's the sentiment?
Consumers (who typically favor wage hikes) and business owners (who are traditionally aligned against such increases) largely see a minimum-wage increase as something that would have little effect on unemployment, according to a survey from Hawaii Business Magazine. Indeed, only 11% of both groups believe a wage hike would lead to a substantial increase in the state's unemployment rate, and about 1 in 6 of both sides believe it would actually lead to a lower rate of unemployment due to a stronger economy overall.
More than a third also felt as though there would be no change to the unemployment rate at all, meaning the shares of both entrepreneurs and the general public who believe a state-mandated raise would have no impact or a positive one are greater than those who see any type of decline in the state's employment rate, the survey found. In all, it was a combined 50% for business owners and 52% for the general public.
With all this in mind, business owners in Hawaii and beyond would be wise to raise their wage and benefit offerings for both new hires and tenured employees, as a means of both attracting and retaining talent.