6 ways to set yourself up for training success
12/9/2020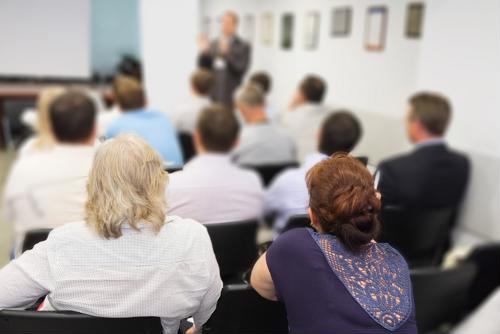 One of the best ways to make sure your workers are engaged with your organizational goals and continually on a path toward a stronger career is to make training a regular part of your operations. However, there are a number of very specific things you may need to incorporate into those efforts to ensure your employees are truly absorbing the ideas and methods you aim to impart, so you are all on the same page and set up for success.
Those include the following, all of which undergird a business culture geared toward making the most of every training session:
1) Tell, show, do
These three steps are the foundation of any great training effort, according to Articulate. You should not spring what the session will be about on employees as they arrive, but rather tell them what they will learn. Then, you can teach them the methods you want them to follow first by telling them, then demonstrating it, then asking them to try it for themselves.
2) Differentiate between need-to-know and nice-to-know
Of course, in any corporate training effort, it's important not to overload workers with information, as this can increase the risk that some potentially vital information just doesn't get absorbed, Articulate advised. Instead, it's a good idea to first separate the details they absolutely need to keep in mind from supplementary info. Teach the first part initially, and then the second, either if you have the time or to reinforce the right messaging.
3) Reiterate the most important stuff
Along similar lines, you can't always expect that only saying something once will be enough to make it sink in for every employee, according to Simplify Training. Just as you might put important text in an internal business document in bold or underlined font, you need to vocally underscore the information that's truly the most critical aspect of the training you're going through. That way, there's no ambiguity about what you want people to take away from the session.
4) Repeat questions people ask
Inevitably in any training session, someone will ask a question to clarify something they were told, and that's totally fine, Simplify Training said. However, the person running the session should not just reply with the answer. First, they should repeat the question to ensure everyone else heard what it was, and to potentially leave space for someone else in the audience to answer it or start a brief talkback period about the issue. That can help increase engagement.
5) Keep it relatively brief
Especially because training should happen during work hours, you don't want to keep everyone away from their other duties for too long, according to Houston Chronicle Small Business. That's true from an efficiency standpoint, but also just in terms of ensuring people don't get overloaded with new information.
6) Don't let anything pull you off course
There may be many potential areas for diversion during a training lesson, but it's important to try to stick with the topic at hand, Houston Chronicle Small Business added. You don't want to waste time on things that aren't important for the skills you're trying to reinforce, and should try to steer the conversation back at the first opportunity.