5 things to keep in mind about winter storm safety at work
1/6/2021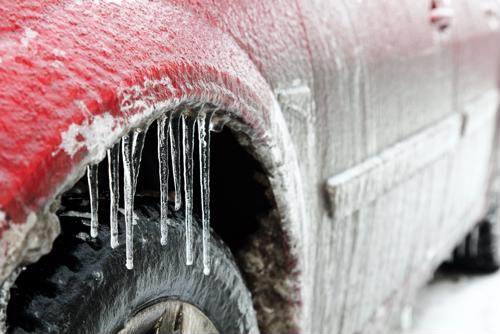 Now that January is here, we have officially gotten to the time of year when severe winter storms are a real risk for a large percentage of the U.S. Is your logistics company ready to handle it? Not only do you need to have a plan to respond quickly and decisively when a major storm is in the forecast, you also have to be able to quickly and easily communicate whatever decisions you make to your workforce.
Don't have a plan yet? Be sure to include the following steps in your action plan:
1) Keep all areas where people walk or drive clear
The first and most obvious thing to do during a winter storm is make sure all your parking lots and walkways are clear, according to EHS Today. This prevents most, if not all, slipping and tripping hazards around your facility and is the most basic line of defense when snow and other winter precipitation rear their heads. Being able to deploy staffers or other hands to shovel and plow is a simple but effective step to reduce risk.
2) Identify unique risks for your facility and deal with them
No one knows your facility better than you do, and if there's that one storm drain that tends to back up during winter, or parts of your roof where snow and ice tend to slide down as they accumulate, you need to account for them in particular, EHS Today added. A little extra attention to reduce risk around those areas — whether it's more shoveling or just putting up signage warning people of increased risk — can go a long way.
3) Monitor weather reports on an ongoing basis
These days, you're probably going to get at least a day or two of lead time between when a storm is forecast and when it actually arrives, according to the Red Cross. That gives you the ability to strategize in advance, but you should also plan for shifting conditions during or even after the storm that can add to risk.
4) Don't force people to travel in dangerous conditions
While you certainly want to keep things running smoothly at your facility, the fact is no amount of shipments processed is worth the potential risk to life and limb your employees may face if they have to travel to or from your facility during a big winter storm, the Red Cross further advised. Be flexible with scheduling and be ready to instruct workers to take a "snow day" in the event of particularly dangerous conditions.
5) Have supplies on hand to keep people comfortable
Whether people are stranded at work by a storm or just going about their daily routines when the weather gets bad, you must keep them comfortable and happy, according to the Centers for Disease Control and Prevention. That means having water and snacks on hand to keep their bodies fueled and hydrated, as well as all the right protective gear if they have to work outdoors or on the loading dock during a storm.