New Jersey could get $15 minimum wage approval soon
11/16/2018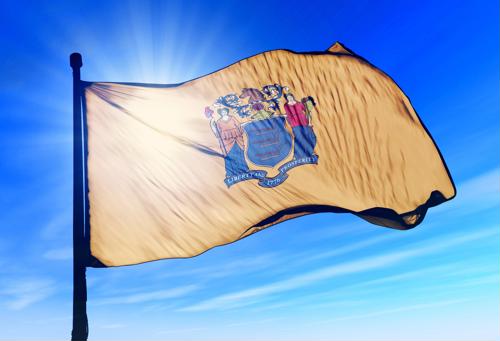 The results of the recent election have shifted the balance of power in a number of states across the U.S., allowing lawmakers to more effectively change minimum wage laws within their borders. This is seen as a major boon to low-paid workers in many states - especially after both Arkansas and Missouri saw voters approve increases to the minimum wage on their own - and it seems as though New Jersey will be the first to address its own issues.
Legislators in the Garden State are expected to vote either before the end of 2018 or in early 2019 to raise the minimum wage to $15 per hour, albeit over the course of a few years, according to NJ.com. The earliest lawmakers could hold that vote - which would likely pass with overwhelming support - is in early December, but even if that doesn't come to pass it would still be just another few weeks before something is completed. The biggest hurdle right now is that a bill hasn't yet been drafted to actually raise the wage, but that could be done quickly and easily.
"If it doesn't get done at the Dec. 17th voting session, then it will be done right after the new year, probably at the first voting session in January," Assembly Speaker Craig Coughlin said in a recent radio interview, according to the news site. "At least that's my goal as of right now."
What would change?
Currently, the minimum wage in New Jersey is just $8.60 per hour (rising to $8.85 in 2019), above the federal level but in line with what New York (whose minimum wage is rising to $10.40 at the start of 2019) provides for workers, according to radio station WKXW. Tipped workers are often paid less than that by their employers, which is another issue lawmakers want to address.
Assemblywoman Shavonda Sumter introduced legislation in early 2018 that would raise tipped workers' pay to be in line with the overall minimum as well, the report said. There are about 193,000 people who earn the tipped minimum wage in the Garden State, and more than 1 in 9 of them live below the poverty line; they make just $2.13 per hour, a number that hasn't risen since 1991.
Widespread support
While the minimum wage in New Jersey is certainly rising for 2019, it's generally agreed upon that this isn't enough to make the state competitive with its larger neighbor or to meet the needs of low-paid residents living and working there, according to New York City television station PIX 11. Gov. Phil Murphy is among those who thinks an increase to $15 per hour is not only a good idea but a necessary one, even as the current minimum is tied to the consumer price index, ensuring at least some increase most years.
When minimum wages are on the rise, companies with low-paid workers need to do more to ensure they aren't low-paid for much longer. Offering higher salaries and better benefits packages ensures businesses can attract and retain talent as competition heats up.