Pennsylvania moving closer to minimum wage increase
3/6/2019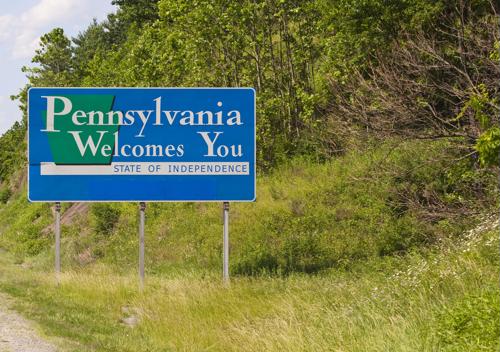 In many states, the fight for a stronger minimum wage is more often going in favor of low-paid workers, and that now seems to be the case in Pennsylvania as well. After years of holding a hard-line stance against any increases in the Keystone State, even some the most fervent opponents now seem to be considering the benefits of such a hike.
While Pennsylvania Gov. Tom Wolf has tried for years to get the state's minimum wage hiked to $12 per hour, the efforts were long stymied by an uncooperative state legislature, according to the PA Post. However, some of the staunchest opponents in both the state House and Senate now say they're willing to have a discussion on the issue because Pennsylvania is getting lapped by all its neighbors in terms of simply paying low-wage workers more, as it is one of only a handful of states that upholds the federal minimum of $7.25 per hour.
At issue, of course, is that while even opponents of an increase think $12 per hour is too high - and so certainly the $15 per hour minimum wage Wolf more recently began promoting is as well - there does now seem to be some wiggle room around this issue.
"What we would like to do is sit down and talk with the governor about compromises and things that we can work together on," House Appropriations Committee Chair Stan Saylor said in announcing the opposition's change of heart. "We're open-minded about it. Instead of starting with both sides far away, we're close together."
What might happen?
Wolf, for his part, is holding fast to his idea that the Keystone State's minimum wage should move to $15 per hour by 2025, after an immediate increase to $12 per hour, which Republican Senate Majority Leader Jake Corman said, "isn't a reasonable discussion," according to Erie television station WJET. However, even some growth might be seen as a huge boon for low-paid workers, who often struggle to make ends meet in Pennsylvania even when working two full-time jobs. This may be especially true in population centers like Philadelphia and Pittsburgh.
But again, the fact that there now seems to be a greater willingness to discuss some increases here could go a long way toward making it easier for workers to get by, the report said.
Gaining traction
Part of the apparent reason for this flexibility here on a minimum wage increase is the growing support for the much larger hike Wolf wants, according to the Reading Eagle. The immediate increase to $12 per hour and then slow roll to $15 now has 80 co-sponsors in the Senate alone, so opposition to any increase at all likely appeared to be a losing battle.
A study conducted last year found that an increase to $12 per hour, albeit one over a period of three years, would given some 241,000 workers a pay raise, the report said.
Companies that want to get out in front of this trend would be wise to do so, as higher wages and better benefits are key to attracting and retaining talent in tight labor markets.