7 warehouse communications tips to prevent burnout
12/6/2021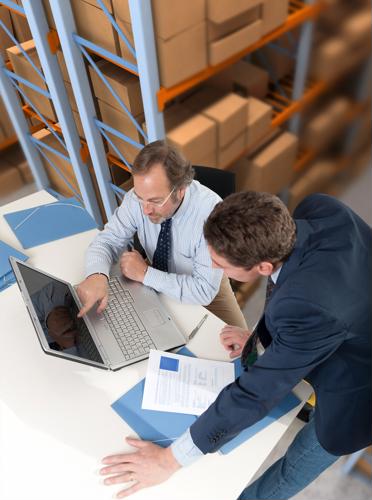 When stress reaches its peak, even everyday tasks can take a toll on the workforce. In warehousing, workers are especially at risk of burning out under the pressure.
Effective communication is often the first step in reducing employee attrition. Here are seven tips warehouses can use to communicate with employees and relieve workplace stress.
1. Regularly share helpful resources
Sometimes, lending a hand is as simple as sharing information. Warehouses can be stressful work environments, especially when demand is at peak volume. By distributing and posting resources around the facility, warehouse associates may learn how to spot the signs of burnout. If they catch them early enough, they may be able to prevent burnout before it reaches its boiling point.
2. Hold an all-hands town hall
One of the simplest ways to communicate with staff is by organizing a town hall meeting. With everyone in one room, management can effectively relay information, make announcements and express appreciation. It's a great opportunity to communicate the latest safety guidelines, discuss seasonal changes and organize the workforce as a team.
3. Schedule one-on-one meetings with the staff
Although a town hall has its benefits, warehouses would be remiss not to speak with each individual directly. One-on-one communication is a great way to make sure nobody falls through the cracks.
According to Harvard Business Review, one of the leading causes of burnout is a perceived lack of control. Through direct communication, employees have the opportunity to be heard by management, express concerns and clarify their role in the warehouse.
4. Establish an employee mentorship program
Communication with management is important. Likewise, communication between employees is a big factor, too. One effective way to get employees talking is by establishing a mentorship program in the warehouse. Not only will assigning mentors engage certain employees, but they'll also obtain valuable knowledge and develop their skills.
5. Don't confuse your workers with irrelevant messaging
It's not enough to just throw a message into the ether and hope it helps your warehouse. Often, irrelevant information does the opposite. It distracts, confuses and disengages your workforce. Even worse, it makes them feel misunderstood by management.
Before communicating, take the time to evaluate your message. Is it relevant? Is it helpful? Is it respectful to the staff? If the answer is yes, go ahead and send that message.
6. Make everyone aware of productivity goals
One of the many causes of burnout, per the Mayo Clinic, is unclear job expectations. When a worker isn't sure what their supervisor expects of them, they're likely to feel uncomfortable.
Make your warehouse's expectations, benchmarks or goals clearly accessible to all staff. With a clear idea in their mind, workers can stay on task and avoid feeling overwhelmed.
7. Use an employee portal for digital communication
Employee portals are an effective digital hub where workers can communicate with management discreetly and privately. They can be a place to post all types of information: messages, announcements, promotions, awards or recognition. Plus, they provide a digital space for employees to reference preventative burnout resources.